The End of Riceland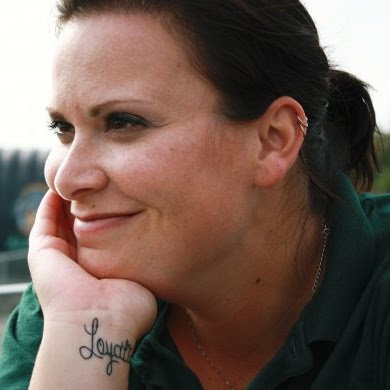 The start of this school year lacked a certain vibe, a certain harmony and atmosphere only one teacher could provide, a feeling that no longer is found at this school. A feeling that left with Renee Rice.
Rice taught at Alisal for nine years, teaching junior and senior AVID, as well as G.A.T.E. World History. She belonged to a myriad of clubs and organizations on campus including but not limited to; School Site Council; Social Studies Department chair; World History lead; AVID coordinator; PBIS; and an advisor for the class of 2010, 2014, 2015, 2018. Rice said, "I was so involved because I enjoyed being around the students and participating in activities."
While her departure was sudden, for Rice it was time. She had just finished getting her second Master's degree from San Jose State and said, "I wanted to pursue becoming an administrator." She now works for North Monterey County Unified School District as Administrator of Special Projects. Her job entitles her to visit all schools in the NMCUSD and supervise the activities. Even as an administrator, Rice wishes to still be able to interact with the students. Having the students' interest in mind is what made Rice a valuable teacher and it should make her a remarkable administrator. One factor as to why she took the position was because "as an administrator I can impact more students."
The students were not the only people on campus who had an affinity for Rice. As several of her colleagues were saddened to find out  Rice had left. Assistant Principal Gloria Chaidez said, " I miss her because she helped me so much with PBIS. She was the Tier 1 leader." Among her colleagues she had close friends, one of them being Tiffany Ayala, "Miss Rice would always check in and ask if you were ok; she helped me in anyway possible." The staff at Alisal is very close, losing a member is heartbreaking. Chaidez said, " Miss Rice was an asset to this school."
Most students were unaware of Rice's intentions of leaving, but she left her mark. Senior Celeste Reynoso stated, "Miss Rice was kinda like a friend, always listening to you and understanding; she would make time for you." Senior Erik Vaca was disappointed when he found out Rice was gone, "Miss Rice was a superb teacher, she made history fun. She was one of the few teachers you could always rely on."
Change is never easy, but it is inevitable, and we all experience it at some point. Alisal has changed a lot this year, with new teachers coming in while other teachers left. Some may wonder if she would come back as an administrator, but Rice said she would not. "I want to be closer to my family. Additionally, I want to always remember Alisal as the school where I taught. I do not want to change the relationships I have with the teachers." Although Rice's story at Alisal is over, she will continue to impact students in the next chapter in her life.
View Comments (1)