Volleyball takes first title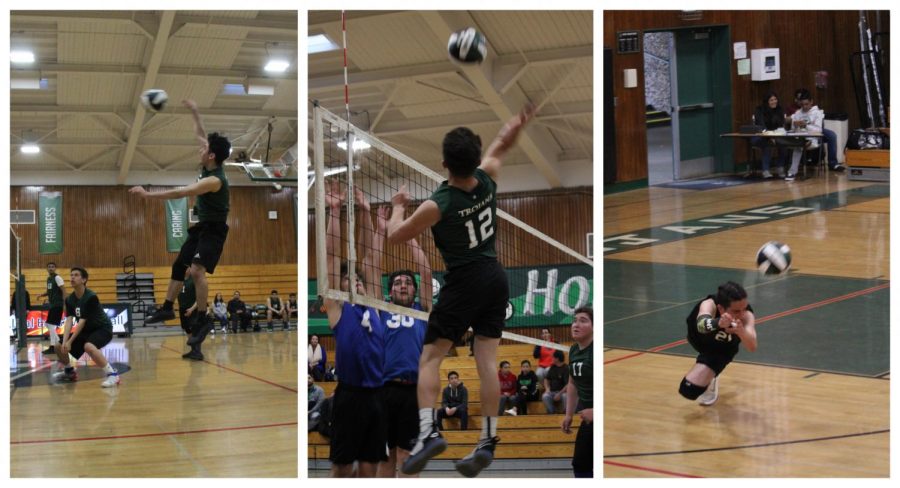 Advertisement
As a new season approached, the expectations for the Alisal boys' varsity volleyball team were high. The boys were determined to do better than last season's 1-11 record. They hoped to exceed people's expectations "The whole team knew that we had a higher standard because we had moved down from the upper division and coming into the season we knew that we had to play every game like it was our last," said Carlos Vasquez. Their coach, Jose Ramos, who had been coaching the Alisal team for over eight years said, "This year's expectations were high for me especially because we wanted to bounce back from last year's record and prove that team had what it takes to make it big."
The team's strong bond both on and off the court had played a major role during the team's season. Israel Baloca, Carlos Vasquez , David Maciel, Elijah Ferrera, and Ricardo Meza  have all been playing together since their freshman year. "It's all a team effort. All the players on my team were beasts and we all had that good chemistry together. That's what really helped us win," said Ferrera. All five of them have joined together from JV to Varsity giving them the upper hand since they know how each other are on the court. The teams starting players included Jonathan Gonzalez and David Maciel who play all around, Carlos Vasquez who plays middle, setter Israel Baloca, libero Elijah Ferrera, and weak side Noah Ramos.
Richard Solis and Adiel Kuri, were both the rookies of the team. In his first year playing volleyball, Solis has been able to step up to the plate. Solis plays middle and has been able to score point for the team in many of their matches. His best game was against Alvarez, "Alvarez has been a team I always wanted to beat, especially in basketball, so when it came time to play them in volleyball, I wanted to be the one to do it."    
The season got off to a tough start, with the team dropping two of their first three matches, but then something clicked and the team went on a 12 game win streak. Win after win, the team knew they had the game in the bag. They stayed focused and prepared by having early practices on game day to help them prepare.
They clinched league with a victory over Watsonville making them PCAL Mission Division Champions, with two games to play. They capped off their undefeated season with a 3-0 sweep over Solded in the final match, leading them to CCS.
The feeling of enthusiasm and joy was mutual throughout the team with their defeat against Soledad.  Israel Baloca, also known as Izzy among the team, said, "It feels great. It was the first time in history to be ever done." Ricardo Meza agreed, saying, "It felt good winning league and going undefeated because no other team was able to in Alisal's history!" Solis said, "It felt fulfilling to be part of Alisal history again and I cannot wait for my senior year to win not one, but two league titles next year."
In their first CCS game, the 5th seeded Trojans faced the 4th seed Homestead Mustangs. Sadly, the team's season came to a quick end when they lost in straight sets 25-19, 25-16, 25-16, ending their season. " I feel very proud of my team we worked really hard to get here, but I am pretty upset we lost the first round of CCS," said David Maciel after their tough loss.