Girls' Golf Preview
During the match against Gilroy, Maria Rodriguez ended the match with a score of 56, Angela Ojeda with a score of 74, and Itzel Bravo with a score of 66.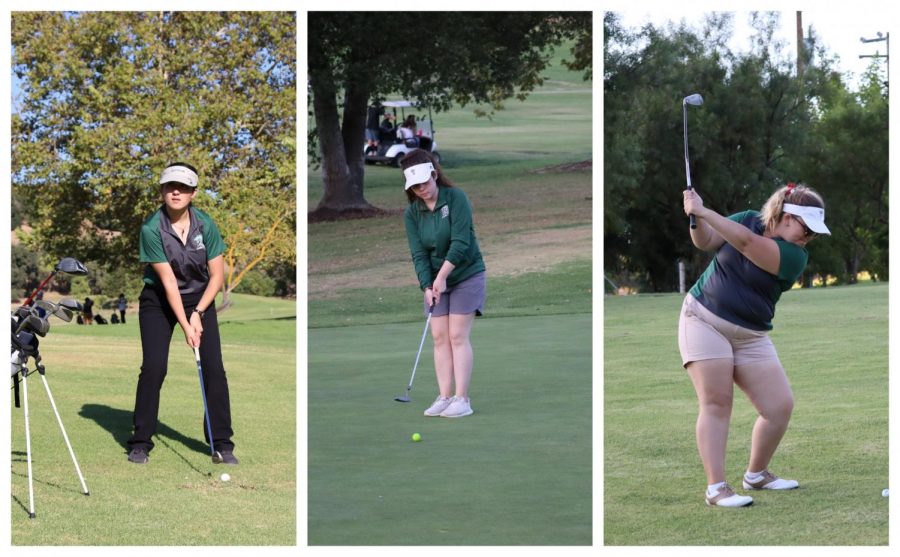 The Girls' Golf team ended last season tied for second place. The team's goal for this season is to place first in the league as a team, learn new strategies to improve their game, and score in the 50s-60s as individuals. 
It will be Coach Ryoji Bunden's first year as the head coach, with the assistance of Coach Osman Ozel. This year, the coaches have high expectations which lead to the girls having practices four days of the week to really improve their game. "I believe we can win the whole thing! If we relax we can do it," said Ozel.
Starting off this season, Bunden has three returning players- seniors Itzel Vargas-Bravo, Yamilet Castro, and Angela Ojeda, and junior Maria Rodriguez; and three new golfers- juniors Adriana Hernandez,  Karina Jurado- and sophomore Vianey Aguirre. Together Bunden and Ozel are hoping to teach the three new players strategies to improve our ladies' skills to score lower and to hit the ball farther. 
This year's season, the golfers will be competing in trios. This means there will be three schools out on the course separated into six groups. Although this may take a longer time to finish the match, the girls think of it as a good chance to "learn new skills" and make new friends. Because Everett Alvarez eliminated their ladies' golf team this year, our lady golfers will be competing against a new high school, Anzar High, located in San Juan Bautista.
One of the biggest challenges is being playing against Gilroy since they moved down in leagues and are now playing in PCAL. However, our girls are staying positive, "I feel like we can really win this year and it'll be a really good season because we have a really nice friendly competition going on with Gilroy who will be our rivals," said Itzel Bravo. Due to the fact that three players with clearance complications will not be playing,  the golf team is down to only seven official players. 
The team lost their first match by 24 points against Notre Dame.  However, there were only three players representing Alisal. Maria Rodriguez came in with a score of 64, Angela Ojeda, 69, and Karina Jurado, 75. Based off this match, "If we keep scoring like this, I believe we have a shot at winning!" said Rodriguez. 
Our lady golfers came back stronger for the second match against Gilroy and North Monterey County. The team competed with a full team of six, led by medalist Maria Rodriguez, with a score of 56, the golfers won against North Monterey County. Rodriguez states, "This season I'm hoping to score a 40 in one of my matches."
Salinas High requested a match against our lady golfers in the month of October. Rodriguez and Hernandez are both really looking forward to the match. "I am looking forward to the friendly match against Salinas High, because we have never played them before."