Dealing with the new "normal"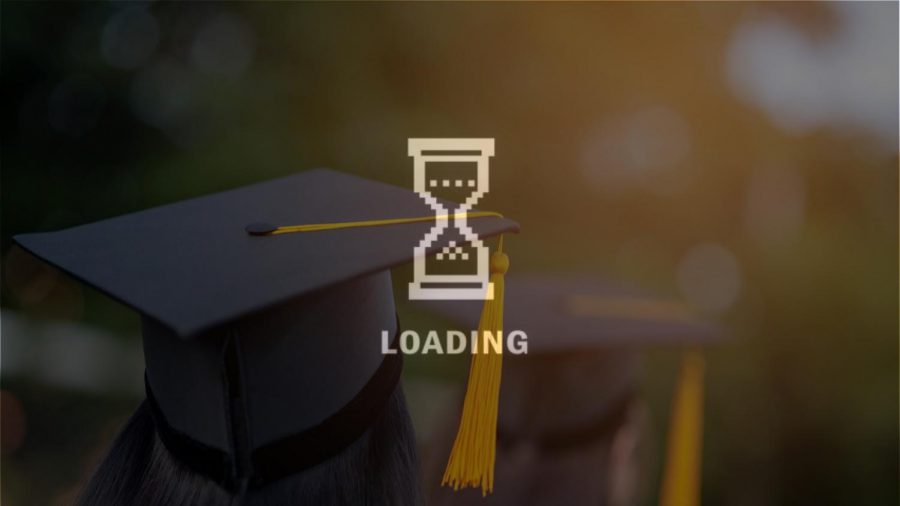 The Coronavirus has made the population go into quarantine which can be boring. Students from our local schools have been staying home since Friday, March 13th. Since most of us are not used to staying home and doing online learning, it can be a struggle. On the other hand, the school's staff has been working and providing the students with their learning material via online. 
Many would argue that the seniors have been impacted the most since all of the end of the year activities are cancelled. "All of these events (Grad Nite, Graduation) are supposed to be a reward. They are a reward as we've worked hard all throughout high school no matter how difficult or stressful the situations are, and it sucks that we won't be able to experience these events," said Jovita Navarro. 
All of the seniors and their families were really looking forward to their graduation ceremony, as of right now the schools are still looking to make it happen. Areli Perez said, "I was going to be the first woman in my family to graduate and it was taken away. It might be a simple graduation to others, but for me it is all the hard work I did that led me to my downfall yet manage to get up and keep going." This also interfered when deciding which college to attend since now they can't visit colleges and see if it's the right place for them. "It was hard to decide since we have to see what schools are doing during this time and how students are being treated. Coronavirus has caused my parent's jobs to decrease, they'll be making less money this year so it will be even more challenging to go to a four year," said Marlene Hernandez. 
The junior class has also faced some inconveniences due to the virus. The tests they have to take such as the SAT and ACT have been moved from June 6 to sometime in September. "I'm somewhat glad that the dates were moved because now I have more time to learn and prepare myself," said Angel Solano. Also, the AP exams have been moved to online and the test has been modified. The dates for the test start running May 11th through May 22nd. Some of the students might find it hard to keep focus and actually try to learn for their upcoming test. "Learning new material is a bit stressful and watching the online videos helps, but it would be better if we could interact with the presenter," said Jocelyn Gabriel. 
The sophomores and the freshmen haven't faced as much of a struggle other than having to adjust to online learning. When learning from home the students feel the lack of communication and some just find it confusing. "It feels different not being in school learning, but I'll rather be at school than home right now," said freshman Gabriel Bello. Also, some students can't get focused and there's just not the motivation anymore, others have adjusted after coming across some problems at the beginning. "I feel like I got distracted and procrastinated a lot with the old schedule we had during the quarantine, but I think with the new schedule it has been better. Also, I feel like I can't ask as many questions to my teachers as comfortably," said sophomore Giselle Hernandez.
Staff members had a major part in this whole situation some are working from home while others are at school handing out lunches. Teachers had to adjust to working around new technology to give online lessons. One of the biggest challenges math teacher Gary Golub has faced has been not seeing his students. "I'm just trying to deal with this unprecedented situation as best I can.  I miss my students, and I'm sure it's not easy for them. Also, thinking about how difficult this is for the entire community.  Are our Trojans safe?  Are they healthy?  I hope for the best for everyone," he said. The staff includes admin, cafeteria staff, custodial staff, textbook clerk, and campus supervisors. The school staff is currently working hard to provide the students help and keep the school safe. "Everyone is on a rotating basis and practices social distancing while on campus," said Assistant Principal Tiffany Ayala. 
Overall, everyone right now is trying to adjust to this situation since we have to stay at home. Online learning is a struggle for most students since some have babysit while others work and some don't even log in to classes. However, everyone is trying to stay positive and work through this.