Lauv- "~How I'm Feeling~" Review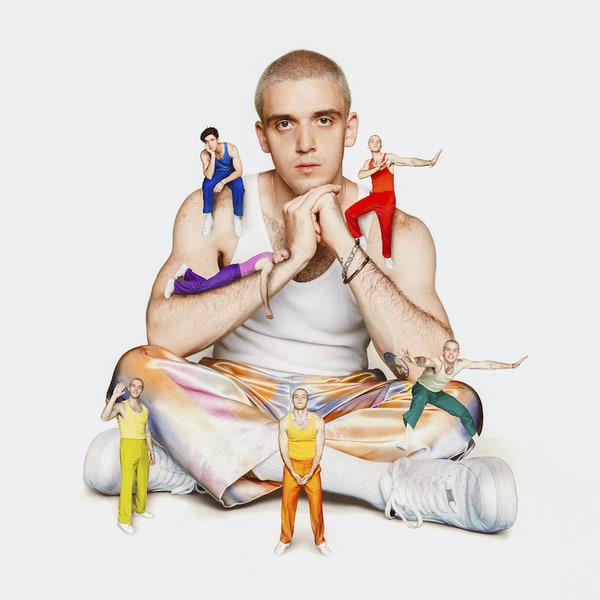 Artist info- Lauv (Ari Staprans Leff) is an American singer-songwriter who was born in San Francisco. He has quickly gained attraction over the years ever since his breakout hit "I Like Me Better" in 2017. In an interview with Genius, he explained the meaning of the song. "And I think that's such a nice feeling, to be with somebody when you're trying to figure yourself out…." The song has gained over 200 million views on Youtube and made it to his playlist "I Met You When I Was 18 (The Playlist)," a compilation of songs he put out in May 2018. His debut album, "How I'm Feeling" was released on March 6, 2020 and brought much more success to him.
Album theme + "feelings" – "How I'm Feeling" has 21 tracks and has a variety of themes.
Throughout the album, Lauv sings about romance and how easy it is to escape your emotions on the internet while also making it a prison. This is evident in the opening track 'Drugs & The Internet" where Lauv sings about his anxiety and struggles with the internet. "And I don't wanna base my actions, On reactions or the things they say" he reflects on his concern on how others see him. In "Feelings," Lauv questions a relationship with a girl wondering if they will ever be more than friends and if he could change that. The lyrics on both songs capture the vibe Lauv was going for, emotional. 
Collabs (BTS and Sofia Reyes)- Like most pop records, "How I'm Feeling" has some great features. One collab that stood out was "Who" featuring the notorious K-pop group BTS. This collaboration happened after Lauv hopped onto BTS' "Make It Right" remix. After the success of the remix, Lauv and BTS members Jungkook and Jimin sent each other watermarked vocals which created the song. This collaboration is the first song the two BTS members sing an entire song in English. The song has a trap beat and the overall theme is about a heartbreak over someone you once loved not being the same as when you first met. 
Another stand out feature is "El Tejano" ("The Texan" in English) which features Sofia Reyes. The song is one of the more playful ones of the album as is the meaning behind it. Lauv explained how he and his friends went to this bar in downtown L.A. called 'El Tejano." Lauv described the bar as chill and apparently sells good fish tacos. He and his friends made jokes about making a song about it which resulted in "El Tejano." Sofia Reyes hopped on the track and together the two made a fun playful song about having a fun time with friends. This song is also the first time we hear Lauv slightly sing in Spanish which adds to the overall vibe of the song.
(Modern loneliness + tattoos together)- In this record, Lauv proves that he can make meaningful and entertaining videos. The 16th track "Tattoos Together" is a song about falling in love and moving too quickly. Throughout the song Lauv acknowledges that the relationship with this girl will most likely not last, but at least the two were able to get tattoos to remember the moments they had. The sound is very laid back, as is the music video for it. The music video starts with Lauv waking up next to his girlfriend in which he proceeds to go outside and go about his day. He then returns back only to see his girlfriend with another man. This made for a comedic ending where Lauv is asking her why she cheated. The video was overall chill and cheerful and was also done in one take.
The final song off the record "Modern Loneliness" is about the current state of society and how we are basically "alone together" with social media. In my opinion, this song is the perfect way to end off the album. It's a bittersweet ending to what Lauv wanted to capture on the album as it's reflecting about his mental state and how social media affects us. The music video is very unique in the way that it uses recordings of Lauv, some fans, and some screen recordings. It is very fitting to the song even though it was not the original plan (quarantine forced cancelations).
Final thoughts and rating- "How I'm Feeling" by Lauv is a good example of how to make Pop music. This album experiments with different sounds like R&B and Electropop, while adding twists to it. Something I also appreciated was the consistency outside the album. Whether it's a music video or a visualizer, Lauv and his team had consistency with the color pallet. The album cover features Lauv sitting with six other versions of him wearing different colored clothing. Those colors from the cover are persistent in videos which is something so minor yet so impactful with the album concept. I enjoyed "How I'm Feeling" a lot, but the long tracklist takes away from re-listening to the entire album again and if I did, I would probably not finish because of its length. I would give "How I'm Feeling" a 4 out of 5 and would recommend it to anyone who is looking for an experimental and laid back album. 
Leave a Comment