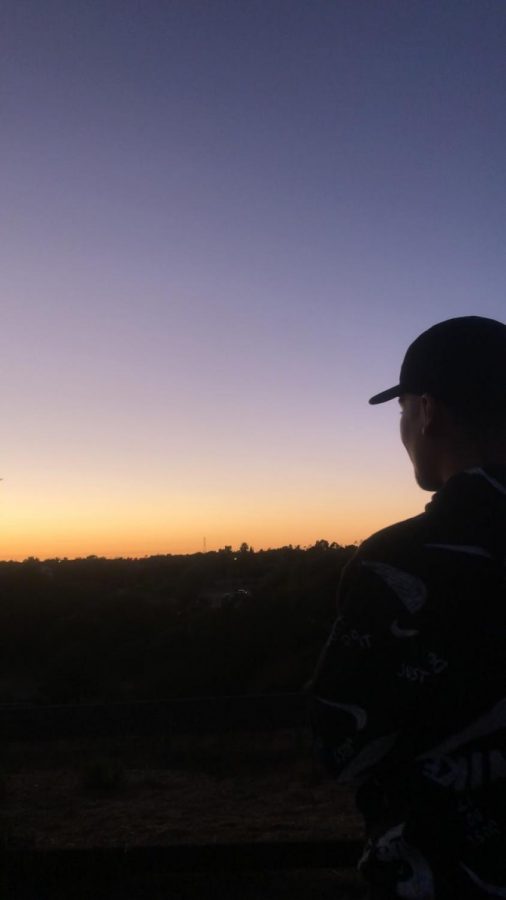 Since the beginning of March, people have grown accustomed to staying indoors for most of the day. Some days I wouldn't go outside at all. I spent over 15 hours of my day staring at my phone and TV. That was disastrous for my overall health. I felt sluggish, unmotivated, and physically weak. I knew I wasn't the only one. 
My friends and family were also spending way too much time indoors, on their phones, and little to no time outside. My older sister, Lizeth, when asked why she spent no time outdoors, said, " I literally have nothing to do outside." There is always something to do outside. It should be made a priority to spend a good amount of time outdoors. Not only is it great for your physical health, but can be amazing for your mental health as well. 
With all this time spent staring at a blue light screen, our mental and physical health is at risk. Studies show being in front of a screen for long periods can result in vision problems, chronic neck and back pain, and weight gain, which can lead to heart disease and other accompanying health issues. That is just physical. Mentally, too much screen time can scientifically make you more susceptible to anxiety and depression.
According to an article in Psychology Today, scientists recommend spending at least 30 minutes outside a day because "it decreases heart rate, decreases blood pressure, decreases stress cortisol, [and] improves psychological well-being." In an informal survey with over 350 of Alisal students and staff, 36.4% spend 1-2 hours outside, 33% of people spend less than an hour outside, and 14%  almost no time outside.
I spend about an hour or two outside every day and since I started doing that, I feel much happier, peaceful, and relaxed. While 12th grader Maria Torres spends almost no time outdoors and says she feels, "tired, unmotivated, and extremely stressed."
There is a common misconception that going outdoors has to be solely for exercise purposes. Not all outdoor activity needs to involve exercise; the point is getting out and away from technology. Here are the top five activities from our survey. 
1. Going on a run or walk
This is a great way to clear your mind and distract you from whatever is going on in your life. You could go on a walk in your neighborhood, but another choice can be in one of our nearby state parks. A popular choice is Toro Park. Senior Karina Jurado said,  "Last time I went to Toro Park was when I celebrated my last day of middle school and had a fun walk with a group of classmates and my favorite teacher. I love how taking little walks in nature brings excitement to one and mystery in what upcoming path you are going to take." Lots of people enjoy taking walks on the beach as well. Senior, Alyssa Cortes said, "I enjoy visiting the beach. The beach is my happy place. It keeps me calm and gives me so much joy. Whenever I feel low or need time to think, the beach always clears me."
2. Watching the sunset
This is a simple one, but might be one of my personal favorites. I love seeing all the beautiful colors of the sky and feeling nostalgic and alive. Although you are able to watch the sunset anywhere, it is amazing to see it in a beautiful location surrounded by nature. Jania Sanchez, a junior, says, "I liked visiting Toro Park because I got to watch the sunset while being with my family."  Pedro Sanchez, a senior, also enjoys watching the sunset. He said, "In my opinion, it's better going around 6:30 when the sun is going down. That's when I feel  more energetic with the mood and vibes in the park."
3. Hiking
We are blessed with many beautiful trails nearby. Some of my favorites are trails in Point Lobos. Hiking is a great way to clear your mind and let the fresh air and sound of nature relax you and make you feel alive and free. 10th grader Marco Nunez says, "… just generally seeing the blue sky and all the greenery relaxes me a bit. It takes all of my worries from my responsibilities and throws them away temporarily."
4. Stargazing
Just like watching the sunset or sunrise, this is a simple yet incredibly fun and relaxing experience. Many people enjoy doing this in their backyards, but the real treasure is a location with no light pollution. The further you are from streetlights or any light, the more stars you will see. Riverside County has some amazing spots for stargazing. Citlali Oros, a 10th grader, often stargazes and describes it as  "… calming, has a great view and is visually pleasing." 
5. Playing soccer
Being one of the most popular sports in the world, it does not surprise me that Trojans love playing it often. It can be competitive, adrenaline-filled, and most importantly, extremely fun. Freshman Diego Medrano said, "I like being outside and running around with my friends while we play. I also like the competitive nature of it because I feel accomplished when I win." Sports are a great way to go outside and get your daily dose of sunshine and exercise. Other popular sports for Alisal students were basketball and weight lifting. They improve our health, relax our minds, and in some cases, boost our mood. 
We all need a break sometimes, especially now that we are spending so much time in front of a computer.It is important to go outside every day and enjoy what the earth gifted us with – fresh air, beautiful scenery, and an endless amount of adventure. Whether it is taking a run, playing your favorite sport with friends, or maybe even just watching the sunset on the beach, we all have something we absolutely love doing to connect with Mother Nature.