Time for TikTok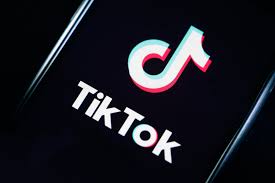 We watch the time pass, it's something we now have plenty of and sometimes not enough of, and TikTok is a reminder of both things. 
TikTok, the popular social platform that started in September of 2017, has roughly 100 million monthly users worldwide. It is an interactive app where you can watch videos you can relate to and be a part of a community. 
Teenagers, including many from our school, contribute videos, Monica Villasenor said, "It's a great way to get other people to support you and for you to express yourself." Celeste Virgen said, "It is something fun to do in your free time and even if you don't want to post videos you can just see other people's videos for fun." 
A lot of the fun comes from the site's sense of community, there is a community for everyone on the platform. Some communities may include cosplay, alternative, anime, dance, indie, lgbtq+, and much more. There is a community for students and users who are different or who have different likings, a place for people who have different opinions, including political hype houses. Senior Jennifer Santiago said, "It's a nice community to learn and be entertained for a while. If you're a creator then there's a higher possibility that friendships can be created." 
One creator is junior Brianna Hernandez-Torres, "Many people were talking about it saying that it gets 'addicting' and at first I didn't believe it, but once I joined I started to see videos that I liked and related to." She posts a variety of dancing videos as well as videos she thinks her overall audience/followers will enjoy and will continue to watch her. She has found a lot of joy with the app and has had a lot of fun with what she posts. She said, "Tiktok helps me sort of express my personality to people by showing them who I really am or showing them videos of what I relate to." 
Link To TiKToks : 
https://www.tiktok.com/@bby.bri14/video/6868790672749628678  
https://www.tiktok.com/@bby.bri14/video/6837231046988270854 
Not all videos involve dancing. Sophomore Ulyses Urias-Reyes posts a variety of lip sync videos in which he sort of expresses things other teens might relate to. He joined the app not knowing much about it and now, "I express myself as a true person online. I make videos that make me laugh and make others laugh. I have fun filming different videos. The videos I have done are really all different videos that inspire me to never give up and to always keep trying." He said TikTok has helped him see the world differently and express himself differently, "It really has made me be social with others based on expressing myself online. I was really shy, but I started a TikTok account and it's growing as I'm growing. It shows the world and others who I am based on the videos I post….TikTok has helped me grow and be better." 
Link To TikToks : 
https://www.tiktok.com/@ulysesurias_/video/6870319526395776262 
https://www.tiktok.com/@ulysesurias_/video/6874354706278255878 
Like many users, senior Karla Dominguez found a place where she could have fun and express herself. TikTok has helped her in many different ways, "…because of TikTok I'm way more confident, more expressive of myself, and changing my attitude towards people." She recommends others to join and believes others should join and she believes TikTok can help you express yourself, "My favorite thing about TikTok is that you can express yourself. I think you should join because you get to see so many different kinds of people, learn new things." The app has led her to be more creative "I think TikTok has helped me sort of express my personality way more. It has made me more outgoing, happy, and creative." 
Link To TikToks : 
https://www.tiktok.com/@karlaa.dominguezz/video/6862470795499719941  
https://www.tiktok.com/@karlaa.dominguezz/video/6839085817793760518  
The app has had some downfalls where there were moments where many users were upset and not very happy with it. At the end of July of this year, the President wanted to ban the app in the United States due to security concerns over users' data. There is currently an injunction preventing the ban, although the Justice Department is appealing. There was also a deal for TikTok to be sold to an American company, but the deal on seems to be changing by the hour, If the Justice Department wins its appeal, the President will be happy, but millions of TikTok users won't.
Despite the controversy, and the issues users still continue to enjoy the app. Sophomore Gustavo Blas said,  "You can do almost anything on TikTok and that allows for people to show off their cool skills."
Leave a Comment