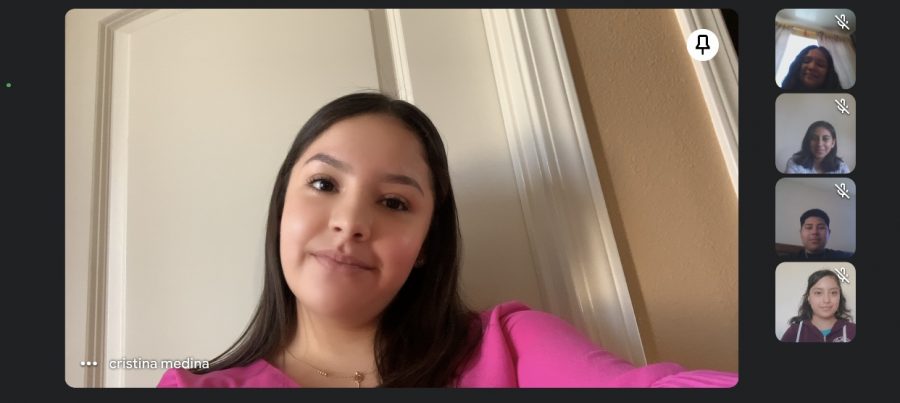 This school year has been rough thanks to Covid-19. From shutting down the schools to virtual graduations to starting a school year in distance learning, 2020 has been a year to forget.
Starting a new school year as a freshman during a pandemic is less than ideal, as it can be chaotic – waking up earlier, being at a new school with more people, adjusting to a new schedule, and doing all your classes virtually.
 In an informal survey of 132 freshmen, 80% said that starting freshman year was not what they expected, with 20% saying that they knew that it was going to start online. Nicolas Garcia said, "I was expecting rallies and welcoming stuff, meeting new people, but sadly due to covid that didn't happen." 
Many freshmen felt sad, upset, and weird about starting freshman year online. One of the ways in which high school differs from middle school is more responsibilities and higher expectations. One of the more difficult transitions they had to deal with were classes that were 75 minutes and virtual, rather than the 40-50 minute in-person classes they had last year. . 
Distance learning has affected most of the students negatively. Melissa Garcia said, "It has given me more stress, frustration, anxiety, and boredom since I have to stay still in one position staring at a screen for about 12 hours." Diego Ramirez said, "It has affected me drastically. I'm more unmotivated to learn and unorganized. Learning from home is tough because there are many distractions around us and our home is usually where it's easier for us to slack off."
Many of the challenges freshmen have had to deal with this year are not limited to technology. Daniel Estrada stated, "Some challenges I have had to overcome this year were dealing with internet issues, staying entertained at home, and not being able to see or be with my friends." Abigail Ruiz said, "This year I overcame myself in a way because I was placed In advanced math and I kept telling myself that I was not smart enough to be in that class, but I have shown myself that I am intelligent enough which has boosted my confidence." 
Many teachers have been supportive when students have asked for help. Richard Solis said,  "I have been very understanding of distance learning and really focus on helping them cope with this trying time." Aurelio Madrigal also said, "I am trying to support them as much as possible during these challenging times. I am learning to strike a balance between challenging and supporting them in different ways."