The holidays are just around the corner which means trying to figure out what to get our loved ones. Nowadays teens, children, and adults all wish for different things for the holidays and many of the gift-givers have absolutely no idea what to give, so here is a list of different things for anyone. As well as places where you could find these items, all for the happy holidays. 
Gift Ideas :
Airpods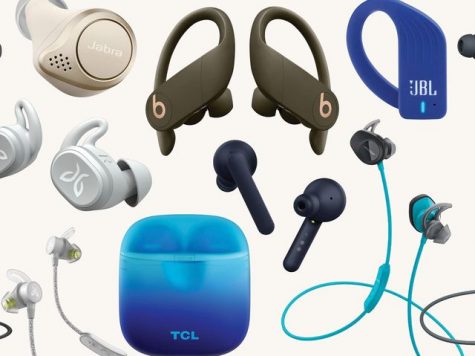 You could purchase AirPods, either first-generation or second generation, they are both great, the second generation is more for someone who may be interested in more comfortable wear. Which are available in different retail store locations, Walmart, Target, Best Buy, etc. 
As well as any other earbuds or headphones the same retail store offers them at great prices. They would be a great option for music lovers, who may love to enjoy the music alone. I have heard great comets from owners of the Airpods Pro, they say it's a great comfortable wear, feel like they are not even wearing them.  Walmart Earbuds Link / Walmart Airpods  
Best Buy Earbuds Link / Best Buy Airpods  
Target Earbuds Link / Target Airpods  
Weighted Blanket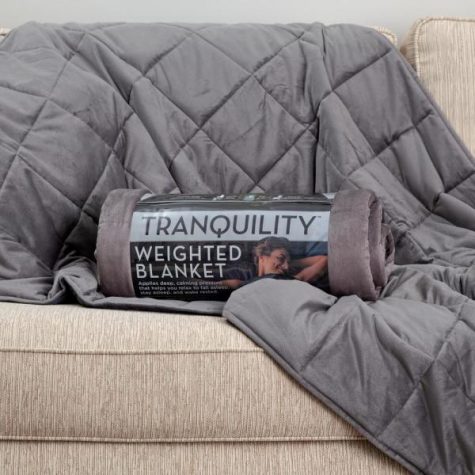 A weighted blanket is a great gift for anyone especially someone who may have anxiety. It is a great type of at-home therapy that can provide similar benefits to deep pressure therapy. These blankets have shown positive results for several other conditions, including autism, ADHD, and sleep troubles. 
Walmart Weighted Blanket 
Target Weighted Blanket 
Amazon Weighted Blanket   
Candles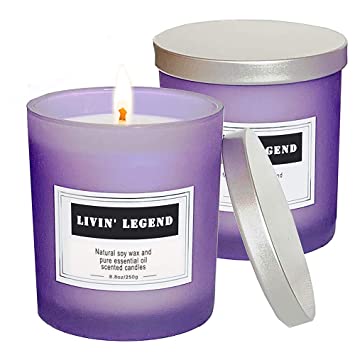 A great gift for the holidays, for the fall/winter time, makes any home smell wonderful and it makes anyone's home, room, or restroom smell wonderful and makes the space comfortable as well as can help with relaxing and stress relief. I gifted some to my mother and they were all gone within a month, they would be a great option for your mother, or anyone for that matter. 
Walmart Candles 
Target Candles
Amazon Candles
Bath and Body Works Candles  
Board Games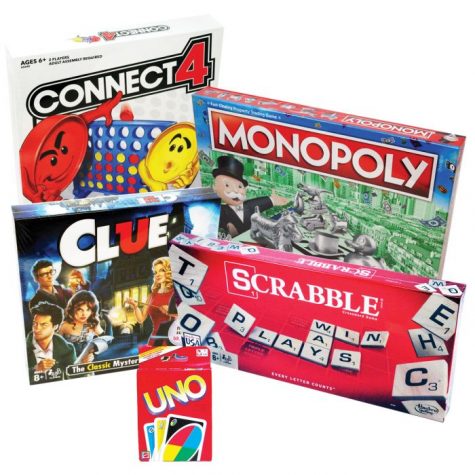 This can include any age and any type of board game, for anyone who is a big fan, or someone who may have a lot of free time like, as well as someone who may be younger or someone who may be quarantined. 
Amazon Board Games 
Walmart Board Games 
Target Board Games    
Room Decor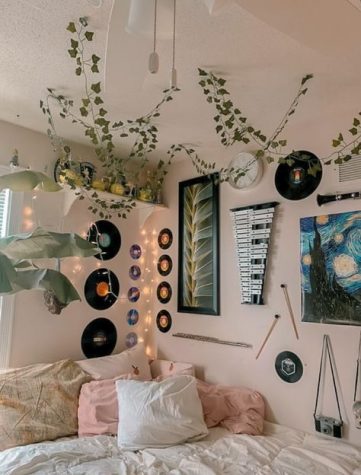 Room Decor gifts can go anywhere from bed comforters, pillows, blankets, posters, led light strips, tapestries, etc. It can completely change someone's room with just simple decorations, teens rooms are like their safe space, it's usually where many spend their time. For example some things I purchased that I love and made my room feel comfortable and homey were definitely, LED light strips, plants and different designed tapestries. They would be a great choice for anyone who might want to revamp their room and make it their space. 
Amazon Room Decor
Walmart Room Decor  
Target Room Decor
Wreck This Journal or A Simple Journal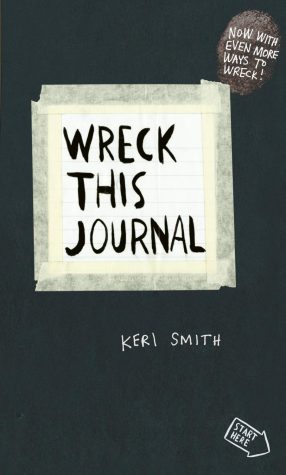 This journal would be a great gift for someone who may have a hard time expressing themselves through words and with this journal you can fill it up and after you are done you destroy the journal, or in other words, wreck it. 
A simple journal would also be a wonderful gift for someone who may love to draw down their feelings or who may just be really organized. In other words, for someone who may love bullet journaling, there are great options at Target for very pretty bullet journals and have a variety to choose from.
Amazon Wreck This Journal |  Amazon Journal   
Walmart Wreck This Journal | Walmart Journal 
Target Wreck This Journal | Target Journal 
Cologne or Perfume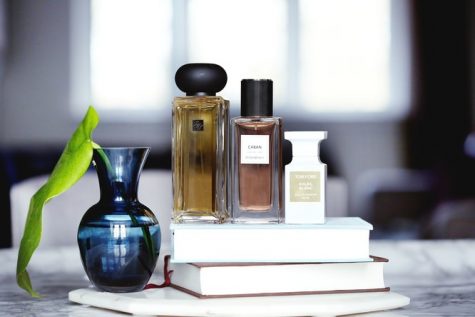 A very simple and easy gift, for anyone and everyone. You can never go wrong with a perfume or cologne. Any perfume would be great and there are great choices out there for teens and adults. 
At Walmart and Target  there are great affordable priced perfumes that smell great, are long-lasting, and would be a great choice for a teenager. 
On Amazon there is a great affordable priced cologne that smells great and would be a great option for a teenager. 
Amazon Cologne  & Amazon Perfume  
Walmart Cologne/Walmart Best Seller Cologne   & Walmart Perfume/Walmart Best Seller Perfume  
Target Cologne & Target Perfume 
Ulta Cologne/Ulta Cologne Best Seller  & Ulta Perfume/Ulta Perfume Best Seller  
Record Player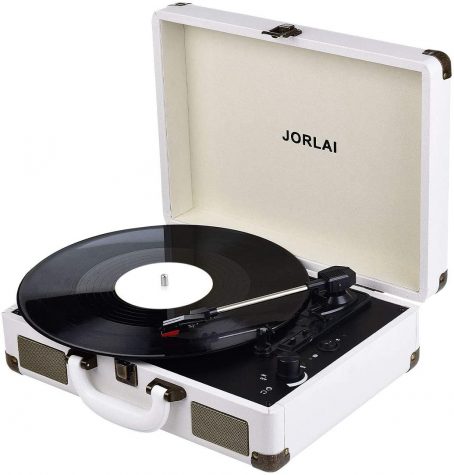 A great gift for someone who may love or enjoy listening  to music, someone who may be old school and love collection style gifts.
A great choice would be Victrola record player if you are leaning towards the affordable side and of course if you are okay with a different, maybe higher priced model, a great choice would be Audio-Technica, the only downfall though is the material might feel a bit cheaper, but it's easy to set up and a great option for beginners. 
Amazon Record Player 
Best Buy Record Player 
Target Record Player 
Walmart Record Player    
Record Player  
Jewelry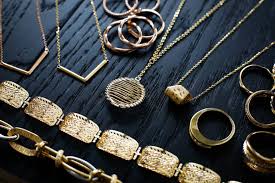 A very simple and meaningful gift for anyone and everyone. You could give someone something they might love or something that may mean a lot, something that may have significance to them. 
Target Jewelry  
Walmart Jewelry  
Amazon Jewelry 
Jewelry  
Coffee Maker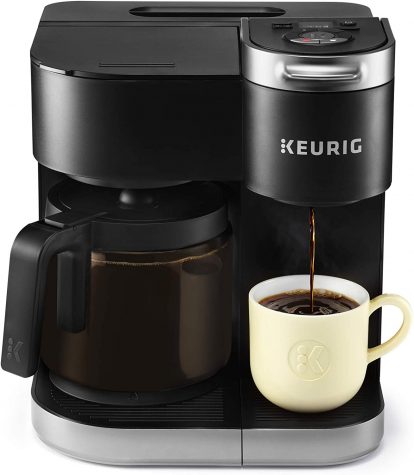 For the coffee lovers, this gift is perfect of course if they don't already have one. Besides that, this gift is perfect for someone who may have a huge obsession or appreciation for coffee. 
Amazon Coffee Maker   
Walmart Coffee Maker  
Target Coffee Maker  
Best Buy Coffee Maker   
The holidays are said to be the best time of the year, so in that case, of course, come the gifts, which is why this list was made, so I hope one of the ten items was one your shopping list these holidays, and Happy Holidays!