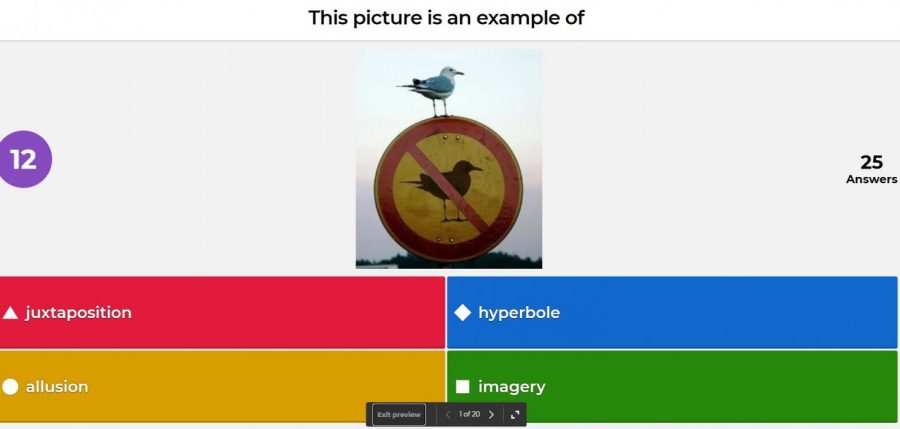 Nobody likes anything about tests whether it's for school, a driving test, or a pregnancy test. Regardless, tests are necessary for many reasons – they push us to our limits to help prepare us for the future, they help us succeed in life, and they help students get good grades in our classes to catch colleges' attention. 
Now that we are in quarantine doing school in our homes, teachers are trying to figure out how to test their students remotely. They have to look at the many ways students are going to get their work done, they have to figure out what browsers they're going to use to give the students their assignments, and how tests are going to be done. With tests, many students have an advantage by potentially cheating their way to a good grade by using their phones to answer questions because they are not being monitored by their teacher in person. Teachers feel the exact opposite for the students as they want them to succeed and help them during class
Since distance learning started, teachers had to change the way they give tests. Some, like World History teacher Steven Munoz, use Google Forms. He said the work automatically saves. "For map tests, they have a time limit, so it's harder to cheat and they have to submit a screenshot," he said.  English teacher Mick Battaglini has been using Kahoot. "I have been using Kahoot because it's timed and gives students less time to search for answers and since it's timed, everyone is finished at the same time,". 
 A very special tactic AP Government teacher Matt Barclay uses is making sure he thoroughly knows the answers, especially for Free Response Questions which are given for his AP Government and Politics class. Others are using projects and essays with a specific time limit. One of those teachers, English teacher Jared. Hart uses projects because he believes students have more openness and allow for more critical thinking rather than traditional standardized tests. 
While teachers are concerned about cheating, they also know there is not much they can do about it. Barclay said, "Well, there is that whole trust thing with students, we teachers know that it is possible to cheat from home-not only that, but it is easy to do so.  In a way, I think it is about attitude from my point of view. I could live in a constant state of paranoia worrying that kids are just taking the easy way out by cheating and that 'Oh, these kids are cheaters, there's nothing you can do.'  However, I am kind of a more optimistic person who likes to think that most students in fact would prefer to earn their grades the honest way.
One issue both students and teachers have had to deal with is when the technology fails. Whether it's the Wi-Fi or the site or the student's Chromebook, the testing situation can be difficult. Battaglini said, "It can be difficult, especially in a timed situation if the student loses their connection because then you have to make arrangements to make up that time."
When students were first told that they'd be distance learning, most students felt taking tests from home is feeling the school year would be a lot easier. Students also feel that testing from home will be more difficult than being in school because of not physically seeing a teacher as well as computers having problems. Students still feel it will be more difficult for us as for teachers because it is something completely different for both us struggling through the year finding out new ways to do assignments and taking tests but getting through it together."There won't be as much pressure from teachers and a feeling of being more comfortable at home," said senior Nathan Hernandez.
Schools aren't the only places dealing with this issue. This past May, AP testing was done via the internet on a mass scale for the first time and there were some challenges. "Students had issues uploading their work and some had to retake the test in order to get a score," said Battaglini.
In addition to AP testing, the SAT and ACT were also given online, but students had to take the tests at a testing center. This cost many difficulties this Spring, when many testing centers were closed due to COVID for both the SAT and ACT.  For now, due to COVID, SAT and ACT testing are being monitored in person and both organizations are working to ensure as many students are able to test safely.
For the foreseeable future, testing will continue to be done remotely for both in school tests and standardized tests. Teachers will continue using GoGuardian to monitor students and/or provide alternate methods to measure acquired skills. The College Board has plans to administer AP tests in person via paper and pencil/pen in May 2021, but also has a contingency plan in the event that can't happen.