Album Review: Tana Talk 4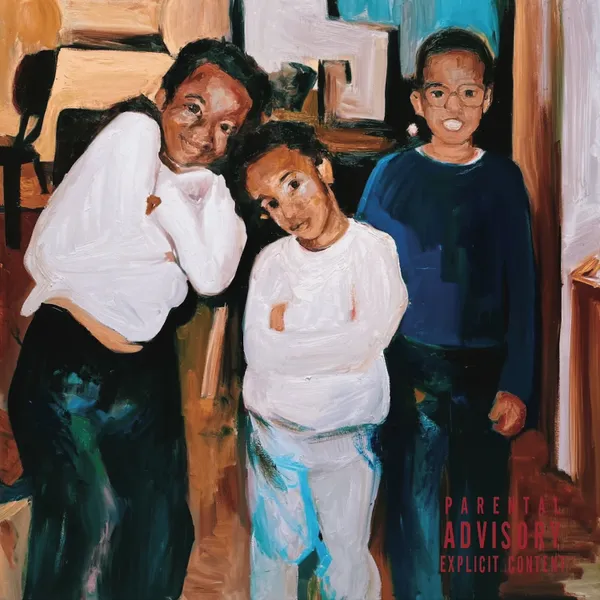 Benny the Butcher follows up Burden of Proof with his 9th solo album Tana Talk 4, which is a direct sequel to Tana Talk 3. Both albums have a dark twist but have an energy that's hard to imitate while maintaining their own sounds. 
In Tana Talk 4, the lights shine brighter and the guests are bigger, with appearances from J. Cole and Diddy, just to name a few. Released on March 11, 2022, Tana Talk 4 sold 20k its first week. With Johnny P's Caddy taking the lead the album is packed with unforgettable bars all the way through. 
At 12 songs the hip-hop album is produced by the same producers who did Tana Talk 3: the Alchemist and Daringer. The production is consistent throughout the whole album. It starts with a bang, reaches its peak in the middle, and ends smoothly.
The album has its own sound but longtime fans know this a Griselda Records record. The album is full of memorable lyrics as well as memorable references. He talks about his drug dealing background, but he uses it to explain his current position and outlook on life. He also takes the time to give himself props. Every track tells a story mainly about his past and how he's used said past to overcome challenges in life. With that being said three songs that stand out are Johnny P's Caddy,Tyson vs Ali, and Ten More Commandments.
On Johnny P's Caddy with J. Cole, Benny starts his verse with "This ain't my story 'bout rags to riches, more 'bout how I mastered physics." Here he mentions how he's mastered his craft, not necessarily how he made it to the top. Cole is going to be Cole. At this point in his career he hasn't missed. Whether it's a feature or his own song he's going to deliver on his verses. Cole raps, "I'm prolly gon' go to Hell and Jesus ask for a feature I'm higher than niggas and don't need a bag full of reefer." Cole shows his craftiness here as not many artists are able to have similar wordplay or make a reference so subtle, yet so loud.
Benny taps into the rap/sports trope on Tyson vs Ali with Conway the Machine where he references several iconic names while his colleague praises him for his position in life. He nods to some of the biggest names in boxing and basketball: Mike Tyson, Muhammad Ali, the Los Angeles Lakers, and the Boston Celtics. He says, "They compare the greatest to the greatest like Boston vs. the Lakers." and "Tyson vs. Ali. They compare the legends to the legends, the icons to the greats." Conway gives his props to Benny in his verse as he says, "They tried to pick you off, but that's really a moving' screen. you and your team gon' see like two or three rings. Win that MVP trophy, that's such a beautiful thing." He makes several basketball references where he refers to a "pick" and a "screen" to people who failed in trying to bring Benny down. 
Track 5 turns into a bit of a doozy. Here Benny pays homage to The Notorious B.I.G with 10 More Commandments. Biggie's track Ten Crack Commandments gets a bit of a remake. Benny was able to get one of his Bad Boy Records colleagues Diddy on the track. Benny adds to the drug dealing commandments on the song. He says, "Number twenty gotta be to make sure that you count the money." and "Nineteen don't ever burn the plug, dawg, that's silly ****. I had to mention it since this one wasn't on Biggie list."
The idea of drug dealing and making connections is very noticeable on every track, but he's very honest as he's used his past to get to where he is now. Benny isn't your typical MC chasing clout, females, or a spot in the industry. These tracks are stories about the Buffalo native who had to get out of the mud and made it tell his story. I give the album a solid 8.5/10 (Parental Advisory/Explicit Content). 
Leave a Comment
Your donation will support the student journalists of Alisal High School. Your contribution will allow us to purchase equipment and cover our annual website hosting costs.