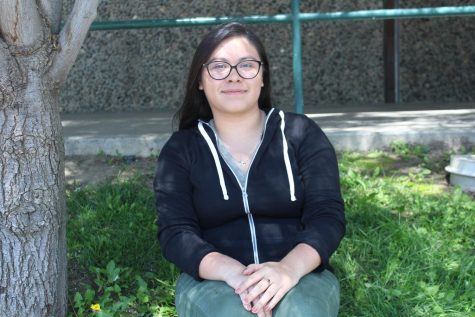 Cassandra Reyes a 17 year old senior, has lived in Salinas since she was born.
Her hobbies include spending time with her cat, Olly, and baking cupcakes. "I enjoy to bake because it is something that my sister and I do, it is tradition." As a freshman and sophomore she joined the swim team. "I didn't know how to swim, therefore I was scared at first, but I conquered my fear and I ended up enjoying that sport the most," she said.
She was a member of CSF and the GATE club. By being in those clubs she was motivated in improving in her academics.
Her junior year she decided to focus more on her academics and by doing so, she decided on a career path. She wants to attend CSUMB to obtain her teacher credential. Cassandra wants to study to become a kindergarten teacher because she enjoys working with kids. "I want to be a great help to the kids mindset as they grow up."
By Clara Jimenez
Cassandra Reyes, Journalist
May 14, 2018
Apr 20, 2018

Man Buns: Smash or Pass?

(Story)

Feb 08, 2018

A Bright New Beginning

(Story)

Nov 07, 2017

The #Metoo movement

(Story)

Nov 07, 2017

How To Save A Life

(Story)

Oct 03, 2017
Sep 15, 2017

Lord Of The Flies Remake: An All Girl Cast

(Story)

Sep 06, 2017

In A Heartbeat Breaks LGBT+ Barrier

(Story)