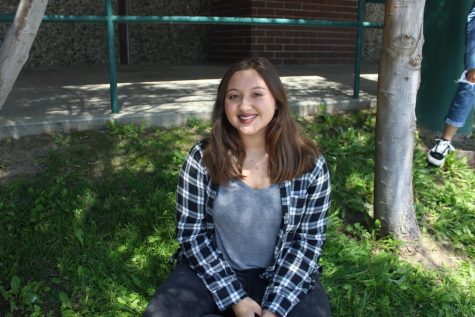 16 year old Clara Jimenez, a junior, decided to join Journalism/Yearbook for this year to improve her writing. " When I found out about the class, I right away knew that I had to take it. I had no doubt about the choice that I made."
What she loves about the school is the calming aura and spirit that the school has. "Only last year was the time that I became really comfortable at school and now it's like my second home." She goes to the 2019 class meetings every Wednesday and for the past two years she has been on the swim team.
Outside of school, she has a family of six, with two brothers and one sister. Her favorite movies are
Toy Story
and
If I Stay
. In her free time, she likes to watch YouTube videos of Shane Dawson and goes shopping at Forever 21 or H&M. During vacations, she likes going to concerts to see various bands, like The 1975, and goes to amusement parks like Six Flags, her favorite.
By Cassandra Reyes
Clara Jimenez, Journalist
May 22, 2018

The End of an Era

(Story)

Sep 18, 2017

Bryson Tiller Concert Review

(Story)