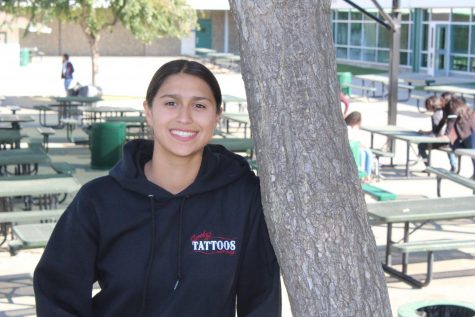 From doing her favorite thing, sleeping, to being a student athlete playing volleyball and basketball, Destiny Plascencia is a Senior at Alisal High school. At this school her favorite part is playing sports with her teammates and of course, spending time with her boyfriend.
Destiny describes herself as loud, shy, and active, but some will say she is almost the complete opposite. When first meeting Destiny, she appears to be a kind and athletic, but among all those things, she is not so quick to speak and she will sink down into her chair. She is a very active person, she has been playing sports at school almost all of her four years in high school. She is both born and raised here in Salinas, California. The reason she came to Alisal was because of her parents, her parents wanted her to go there because her older sister attended Alisal.
Destiny is planning to go to a 4 year college, her school preference is UC San Diego. She liked the campus because it is based on Dr. Seuss, the university even named a library after Dr. Seuss! However, UC Davis would be another university she would consider applying to, she would like to see if she would actually be able to get in because it seems a large number of graduates from Alisal High go there.
By: Isael Melchor
Destiny Plascencia, Journalist
May 14, 2019

What's the deal with people who don't do their work ?

(Story)