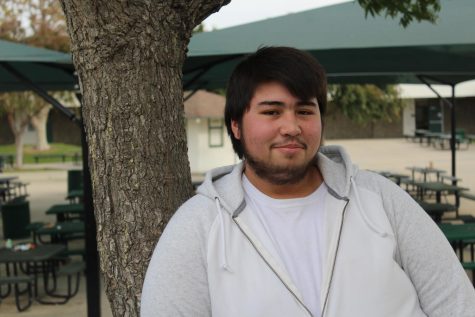 Isael Melchor Puentes is currently a junior at Alisal High School. He was born and raised in Salinas, California with his two older sisters, Shaira and Josie. The reason why he ended up at Alisal was due to his sisters who also attended Alisal. In his opinion, the best thing about Alisal is the people he hangs out with. He would describe himself as smart, a "neat freak", and funny. A fact about Isael is his favorite color is blue (any shade of blue). The reason why he joined yearbook was because his friends were going to join but little did he know they never signed up for the class. He likes yearbook/journalism because he wanted to try something new.
In his free time, he enjoys watching netflix. His favorite shows to watch are American Horror Stories and Grey's Anatomy and he has a different variety of favorite movies. His favorite movies are depending on whatever movie that are coming out at the time. Another thing he enjoys in his free time is sleeping. Sleeping is his most favorite thing in the world.
The way he sees himself in the future is going to college. He would like to attend the University of San Diego or San Francisco and major in engineering. Although he sees himself going to college, he also envisions himself struggling and having a hard time.
By: Destiny Plascencia
Isael Melchor, Journalist
May 22, 2019

Bucket list ideas

(Story)

Mar 06, 2019

Social media pros

(Story)

Sep 20, 2018

Is getting your permit before your license worth it?

(Story)