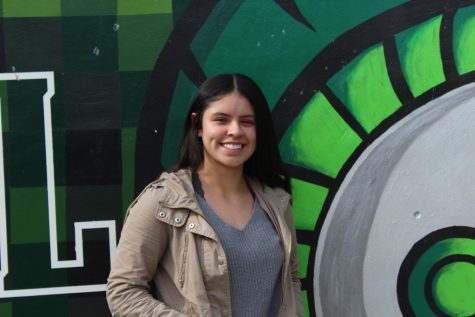 Who exactly is Jasmine Espinoza Mandujano? Some know her as Jas others know her as the passer for the school's varsity volleyball team. And others know her as a wrestler for the girls wrestling team. But is that all she is? She sees herself as nothing more than an ordinary girl. But little does she know she's much more than that.
Jasmine comes from a family of 7: two wonderful parents, an older sister, and 3 younger brothers. Her mom always pushes her to be the best she can be and she does since she wants to prove she can be better than her sister and she can accomplish whatever she wants.
She's the type of girl that likes trying new things and likes gaining new memories as she does these things. For example, just last year she joined the wrestling team and although it was her first time wrestling, she surely enjoyed it especially having matches with her best friend Antonio, even if he always won. Although she does hate the stereotypical questions of "Oh you're a girl in the wrestling team it must be so weird and yadda yadda," she doesn't find anything weird about it, she never stopped having fun doing it.
Journalism is also a great example of how Jasmine loves to try new things. At first, she wasn't really into the idea of taking the journalism class, but after talking to her sister and seeing how much she liked it she decided to try it out. Not to mention that she also wanted to expand her abilities as a photographer since she has an interest in it.
Some other interesting facts about Jasmine are that when she was in middle school, she played the flute and although she may not remember a lot of the notes or how to play it, she still deeply enjoys music. Which is one of the things she can't live without. She has Lucid Dreams by Juice WRLD on replay at the moment. She also is a big fan of Twitter and you can find her there on most of her free time.
And although she's still not sure of where she wants to go in life, she is sure that she wants to graduate and attend the one university she has in mind, Phoenix University. She does say, "everything happens for a reason".
Jasmine Espinoza Mandujano. She considers herself a basic normal person and others see her as just the passer of the varsity volleyball team and just another girl on the wrestling team, but she's much more than that. She's a smart, funny, music and nature lover, who likes to expand her horizons and meet new people. She's an awesome independent badass young lady.
By: Cynthia Patricio
Jasmine Espinoza, Journalist
May 22, 2019

Volleyball takes first title

(Story)

Jan 07, 2019

My wrestling experience

(Story)

Nov 08, 2018

My Junior Year Experience

(Story)