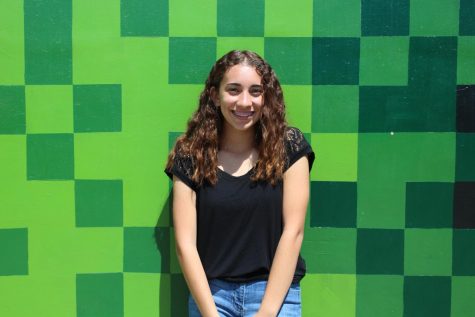 Lizbeth Guerra, 15, was born and raised in Salinas, CA. Currently a sophomore, she decided to join Journalism/Yearbook this school year in hopes to grow as a writer, especially after attending the Monterey County Youth Media Project this summer. "As soon as I found out about the workshop, I knew I had to be part of it because of my love writing."
Aside from being part of Journalism/Yearbook, she also spends her time in clubs like Dream Academy, Cyclovia, and Girls Inc.
Taking a break from her busy school life, Lizbeth likes to wind down and relax by listening to her favorite music, Indie Rock band Arctic Monkeys, watching her favorite shows on Netflix - The Fosters, Pretty Little Liars, and Jane the Virgin.
Lizbeth's plan after high school is to attend community college, hopefully Monterey Peninsula College, and then transfer to UC Davis where she will study to become a veterinarian, due to her love for animals.
By Evelyn Luquin
Lizbeth Guerra, Journalist
Oct 12, 2018

CoolSpeak comes to Alisal

(Story)

Sep 20, 2018
May 11, 2018

CPTED Salinas – Creating a safer City

(Story)

May 11, 2018

Day of Silence: Louder than words

(Story)

Oct 10, 2017

The milestone of wearing a tie

(Story)

Sep 14, 2017

Ciclovía Salinas: Planting positivity in our city

(Story)