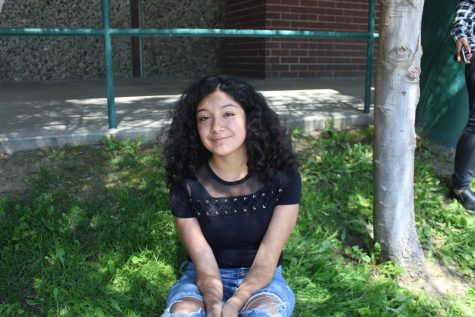 Fifteen year old Patricia Orozco, better known as Patty, was born and raised in Salinas, and is currently a junior. She joined Yearbook/Journalism because she thought it would be fun.
Like most of her peers, she enjoys social media, traveling, reality shows like Big Brother, and hanging out with her two mixed terrier dogs (Bart and Mary).
Patty keeps quite busy at home with her two elder stepbrothers meddling in her life, her kickass culinary skills, her captivating short stories, and realistic portraits and doodles. "I like baking/cooking and writing because it's fun for me and I do it when I'm bored".
She dreams of attending CSU Long Beach where she would pursue a business major and eventually become a real estate agent in LA. "I have always imagined myself being successful since I was little because I was influenced by t.v. to become rich and happy".
Orozco is an animal lover and her favorite animals are giraffes. The color that she likes the most is purple and she has a wide variety of music preferences like System of a Down.
All in all, Patty is a unique student here at Alisal and she strives for greatness in everything that she does whether it's academics, home life, or Journalism/Yearbook.
By Krystal Herrera
Patty Orozco, Journalist
Nov 07, 2017

WULF club looks to make a difference in the community

(Story)