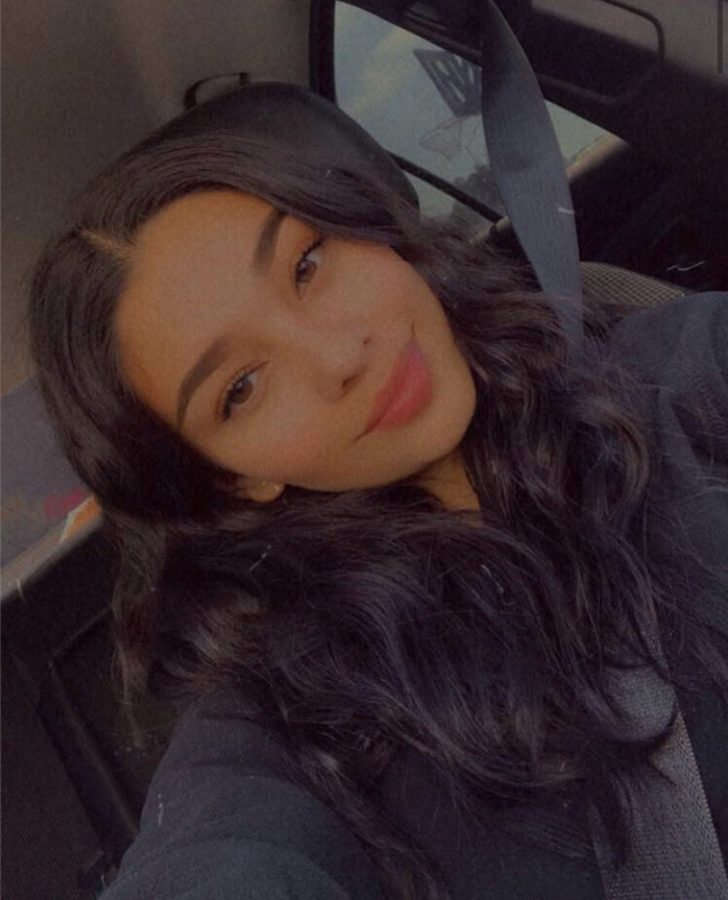 Grade: Senior
Hobbies: She used to love doing cheer, "I loved being in cheer, but it eventually became exhausting and took up all of my time." She now wants to enjoy her final year at Alisal by going to school events with her friends. She also enjoyed painting over the summer.
Last Show Binge Watched: "The Fosters," because it's super long and full of drama.
Latest Accomplishment: Remodeling her room during quarantine. Her dad made her a vanity, so she got rid of her dresser and moved things around her room.
Goals: To have a happy life, a good job, her own house, and a family.
3 Words that describe you: "
VERY
stubborn, happy, and lively."
Why did you join the newspaper/yearbook?: "I loved going to the games and wanted to be a part of putting together a great yearbook."
Likes: Cheer, painting, swimming, taking photos, and hanging out with her best friends.
Dislikes: Cats, menudo, and reading.
Favorite Quote: "Sometimes you will never know the moment of a moment until it becomes a memory" - Theodor Seuss Geisel/Dr. Seuss
Ana Barrueta, Reporter