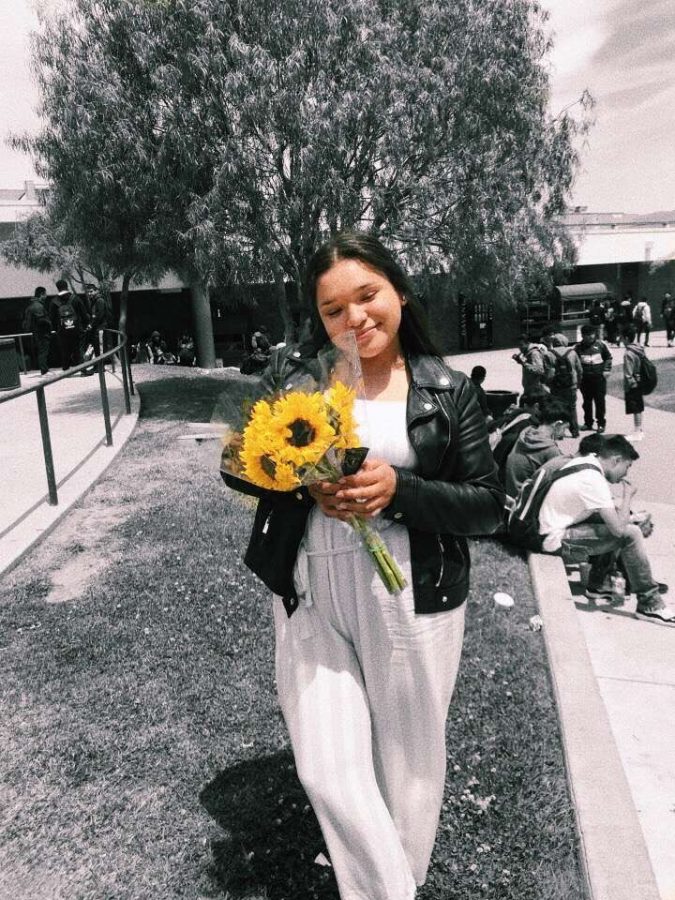 Grade:
Senior
Hobbies:
Hanging out with friends
Last Movie Seen: 
Crucible (because she was forced to)
Latest Accomplishment:
Paying off her car
Goals:
To live a good life
3 Words that describe you:
caring, loveable, and hard working.
Why did you join the newspaper/yearbook? "
Because I wanted to make the last year count.  I felt that my classes didn't value me enough, so I chose yearbook because I wanted to make a difference before I leave."
Likes:
Hard
working people. 
Dislikes
: Rude people/ losers
Favorite Quote:
"To love you need courage."
Jessica Diaz, Reporter