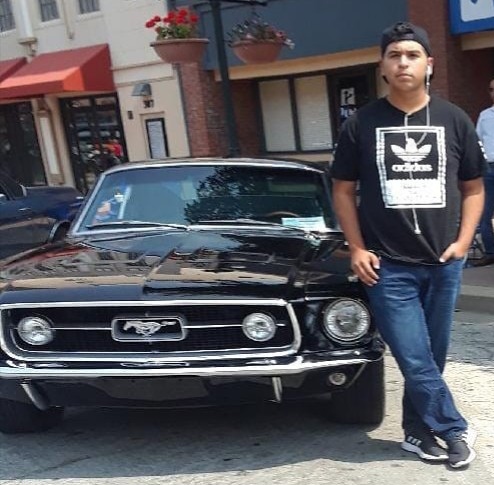 Grade
:
Senior 
Hobbies
:
Listening to corridos because it reminds him of his grandfather. His favorite artist to listen to is Los Tigres del Norte.
Last accomplishment:
Receiving an award for physical therapy. and health occupation. He learned how to help people in need of treatment for medical emergencies like a broken arm, major cuts, check temperatures, and also certified for CPR. 
Three words that describe him:
Honest, Loyal, Humble
Why did you join the class:
He joined the class because he likes to write and wants to improve his writing. 
Future Plans:
To graduate from high school, go to community college for 2 years, then later transfer to Chico State.
Why does he do what he does?:
He joined track and field because he wants to improve his running and he enjoys it.
Something he doesn't like:
He doesn't like rap music because he doesn't consider it real music and it is hard to understand. He also believes that many rappers don't really know how to rap. 
By Sonia Avila
Jose Anaya, Journalist
May 26, 2020

Living on a ranch during a pandemic

(Story)

Dec 06, 2019

Big Mouth season 3 review

(Story)

Oct 08, 2019

Upperclassmen are to share lockers this school year

(Story)