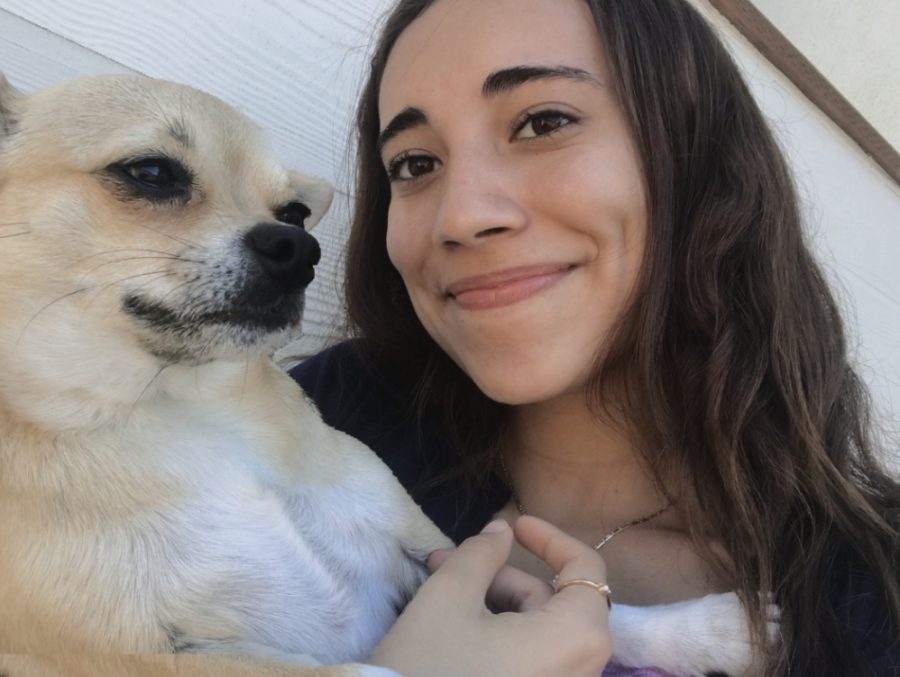 Grade: Senior
Hobbies:
Lizzy likes going hiking and listening to music. She also enjoys outdoor activities, especially with her dog, Chulis.
Last Show Binge-Watched:
 The last show Lizzy binge-watched was Jane the Virgin because she wanted to grasp the story as a whole and needed to catch up.
Latest Accomplishment:
Her latest accomplishment is getting the title of Newspaper Editor for the second year. "It feels like an honor and an opportunity to grow my leadership skills and improve my writing. Being able to help others is also something that makes me feel complete."
Goals:
Lizzy wants to go to a four-year university and plans to work with teens and children in need of mental and emotional support. She would like to major in something like Social Work, Sociology, or Special Education.
Profile
:
Clumsy, overly caring, and lively
Favorite Quote: "Be the person you needed when you were younger." - Unknown
By Elias Rodriguez
Lizbeth Guerra, Editor
May 31, 2020

A class to be thankful for

(Story)

May 08, 2020

The Weeknd: After Hours Album Review

(Story)

Oct 21, 2019

Youth strive to implement more emotional support resources on campus

(Story)

May 08, 2019
Mar 06, 2019

Disconnect to reconnect

(Story)

Oct 12, 2018

CoolSpeak comes to Alisal

(Story)

Sep 20, 2018
May 11, 2018

CPTED Salinas – Creating a safer City

(Story)

May 11, 2018

Day of Silence: Louder than words

(Story)

Oct 10, 2017

The milestone of wearing a tie

(Story)

Sep 14, 2017

Ciclovía Salinas: Planting positivity in our city

(Story)