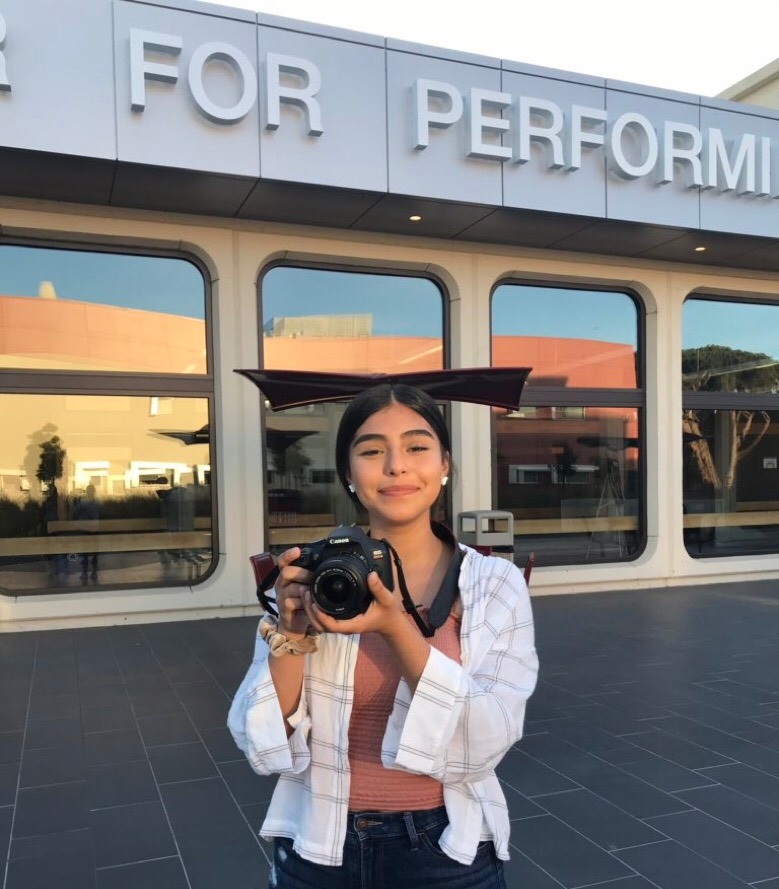 Grade: Junior 
Hobbies: She enjoys photography because she's good at it and it helps her to express her creativity. She likes to take reaction pictures
Last Book Read:
The Gabi Journal
Latest Accomplishment: Zaira's latest accomplishment was getting involved in school by being the junior class president, and starting and joining clubs. 
Goals: She plans on going to the University of San Diego and study either law or art.
Profile: Ambitious, open, and outgoing.
Why did you take the class? She decided to take a second year of yearbook because she likes taking pictures which helps her show her creativity.
What's your favorite quote: "Be good to people you will be remembered more for your kindness than any level of success you could possibly attain." -Mandy Hale
By Angela Gregorio
Zaira Hernandez, Journalist
Dec 14, 2020

Pandemic Can't Stop Ciclovia 2020

(Story)

Oct 14, 2020

La Cosecha Looks to Initiate Change

(Story)

May 04, 2020
May 22, 2019

Ethnic studies to become a graduation requirement

(Story)

Mar 06, 2019

Should athletes be forced to sign a social media contract?

(Story)

Nov 29, 2018
Oct 16, 2018

New league = new challenges, new opportunities

(Story)