December 6, 2019
While most students are familiar with Advanced Placement classes, they don't know there are teachers who are responsible for making sure both teachers and students are prepared to take the tests. These...
Youth strive to implement more emotional support resources on campus
October 21, 2019
One thing about Alisal and the community as a whole is that the people in it have strong minds and big hearts when it comes to making positive changes around the city. That is exactly what youth in La...
Upperclassmen are to share lockers this school year
October 8, 2019
Last school year, each student had their own locker and sometimes they would share it with their friends or with their boyfriend/girlfriend, but simply for fun and not because they were forced to do so....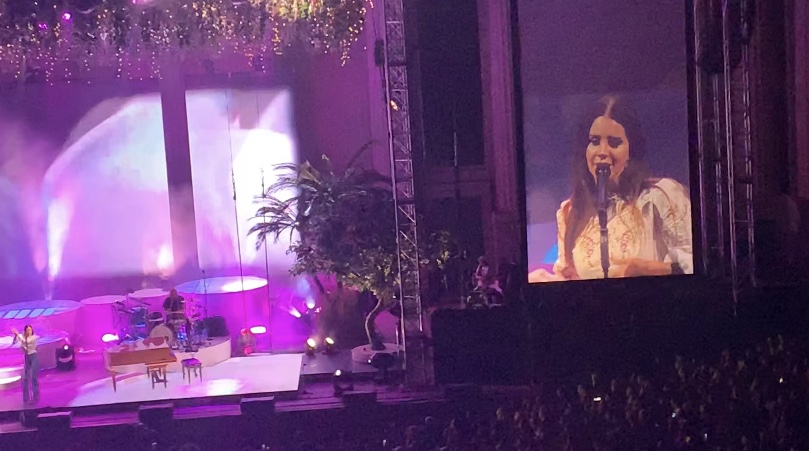 Diego Alfaro and Elias Rodriguez, Journalists
December 18, 2019 • No Comments
Lana Del Rey has been widely known for her angelic vocals and dreamy, powerful music. Her debut album Born To Die has been charting on the Billboard 200 list since its release...
Dulce Mendez, Journalist
April 19, 2018 • No Comments
Have you ever want to sleep in for perhaps "five more minutes"? Have you ever just wanted to skip a day and but not been able to? Experiencing these symptoms have made...
October 18, 2019
Coming off of last year's 22-10 campaign, the girls' volleyball team was looking to build on their success. So far they have because of the teamwork and relationships that the girls have built. "The...
October 10, 2019
Last season, the Trojans missed the playoffs by one game. The team went 3-3 in league, and the game that kept them from a trip to CCS was their final game against Soledad, where they came up short, 27-28. Head...
It's a new "Day" for Girls' Tennis
October 8, 2019
After a total of nine years, Guillermo Camacho decided to step down as the girls' tennis coach. It was not an easy choice for Camacho, "I wanted to be with my children and spend more valuable time...