Link Crew: Creating a bond through distancing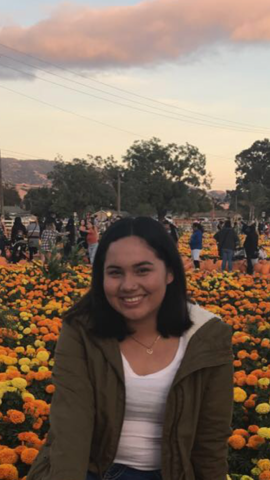 Going into high school can be very challenging and scary, from not knowing where your classes are or where you are going to hang out during lunch or even what teachers you are going to get. Link Crew leaders are role models for the underclassmen, and are a big part of the transition. 
For all these reasons, being a freshman can be nerve wracking, but with Link Crew helping this process be smoother and easier can help with feeling more confident with themselves and around others.. 
Helping both the Link Crew Leaders and the freshmen are coordinator Jennifer Bunden, along with advisors Ryoji Bunden and Richard Solis. Mrs. Bunden's role hasn't changed, even through distance learning and COVID-19, although it is more challenging. "I manage and support the club with the sports and hold meetings with the leaders once every week to prepare for the push-ins (Link leaders meeting with the freshman classes) twice a week once every month," she explains.  
With the theme of this year being Lilo and Stitch and being "together" it has been difficult for all. Mr. Bunden said, "I am a mentor and trainer for the Leaders, and what has not changed is the participation and consistency of the meetings." Being flexible is one of the most important components of managing Link Crew virtually. Solis, who implements and develops the lessons given to the freshman, said, "Everyone is so giving with so much strong energy, the activities are great and the message really gets delivered."  
Senior Sarai Chagolla, Vice-President and returning Link Leader said, "Helping others and the freshman is why I re-joined Link Crew. It helps the freshman with their confidence, people skills, and feel more connected to one another." 
But with distance learning all this has been limited. "Not physically being with the students on the first day of school, rallies, activities in general is different," said Chagolla. "Connecting and understanding that the new-comers and freshman would be shy behind a screen is important" Which means not many things are going to be easy for them but that is what the leaders are there for. She believes the hardest part about being a returner is "improving my skills and managing my time better has been a couple of the most difficult  things about being a returner." 
Despite the difficulties, the program's first activity garnered positive reactions. Freshman Aileen Cardenas said, "I enjoyed the activities we did with the Link crew even though we couldn't present. The activities make me feel that distance learning isn't so boring." She wants to get as much out of this club as possible by doing ice breakers and being in a "cool and comfortable environment." She would like this program to get her out of her comfort zone and become better. She hopes it will also "help me have a better interaction with my peers and teachers." 
Link Crew is a safe place for all and while it may be focused on the freshman, it is to make everyone feel like they belong in a safe and fun environment. With all of the changes, there is still no way to say what will happen for the rest of the school year, except there will be fun, activities, and positive attitudes
Leave a Comment