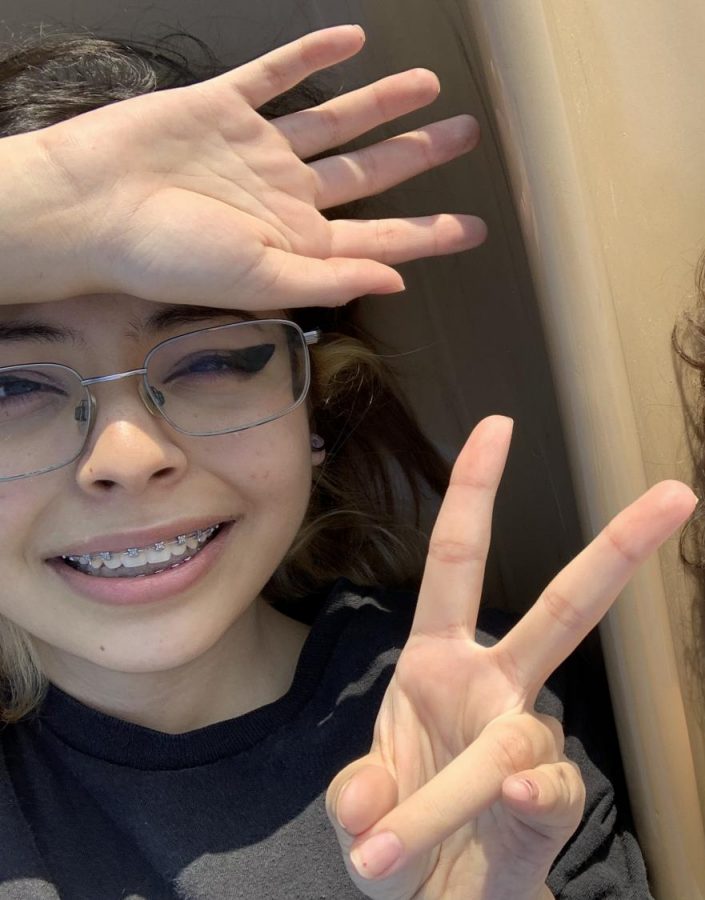 Grade: Senior 
Hobbies: Likes watching videos because it keeps her mind busy and also provides inspiration 
Last Book Read: Spooky Buddies by Adrian Barrios
Last Binge-Watched Show: Attack on Titan (AOT) is very, very, very entertaining
Latest Accomplishment: Waking up in the morning  
3 Words that describe you: "Stressed, confused, and hopeful" 
Why did you join the newspaper/yearbook? There were many reasons, but last year's cinema class interested her more about media and technology. She liked the idea of becoming a part of the school and contributing a part of herself into a memorable piece her senior year.
Likes: Loves cute stuff that's usually very child-like because it reminds her of her childhood
Dislikes: Not a big fan of tight clothing
Does the things they do because… " I do the things that I do regardless of what it is because I, as far as I know, or am made aware of, only get to live this life once". 
Secret Talents: The ability to stay quiet even in very stressful situations 
Erica Hernandez, Reporter