Unified basketball program making a difference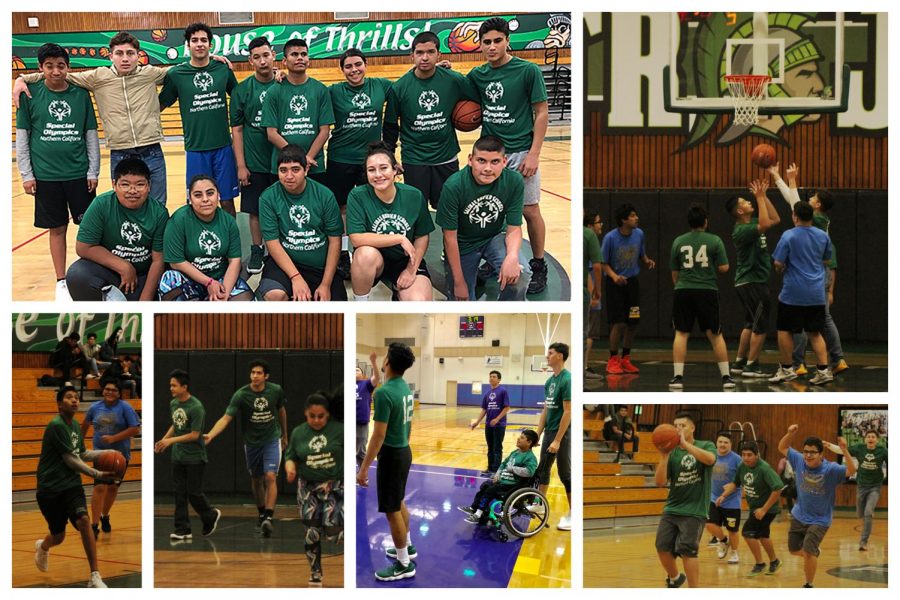 Advertisement
Last year was the start of a new basketball league that included special needs students. The Unified Basketball league took place at all four Salinas public high schools, providing special needs students the opportunity to play with varsity girls and boys basketball players.
This basketball league came about when all four Salinas city Athletic Directors met up and decided that they wanted to implement different things within all four high schools and Unified Basketball was the result. The games are played between Salinas High, Everett Alvarez, North Salinas, and Seaside High School. Coach Gil, "It was a very humbling experience to be able to partake in something so special the excitement and joy in their faces was worth the effort to get this started. I am excited to continue this and eventually expand this into different sports."
During the games there are students who are selected to help the students with special needs. These students were picked by the athletic directors and were chosen because they thought that those students would be good candidates to help the players. Coach Gil explained the process of how the students were picked and how he described the season to him. He stated, "I went to the varsity basketball teams (boys and girls) and asked the students who wanted to do it and the players volunteered. I explained to them that they wouldn't score and helped them understand that this was all about them (special needs players); once the students understood what it was about they decided that they wanted to do it."
The players described the season as being very fun and competitive.  Sophomore, Christan Gallaga said, "I liked that we won almost every game because I knew we were giving it our all every game we played." They also shared that being a part of a basketball team was very exciting because they never thought they would get that kind of opportunity. Sophomore MIguel Camion said, "It was good because I kept playing a lot…my dad always wanted me to practice and it really showed at the games…playing was like being in overdrive because when I ran from our team to the other team it made me feel like i was in overdrive." Sophomore Raymon Meza said, "I think it is a really good sport, I think it is good that us people go out there and play basketball." Meza also mentioned that it felt good being on the court and playing basketball against a different schools and meeting those players. Leslie Rivera, a junior, stated, "I was excited to play and I let out a lot of energy out." The most enjoyable moment for freshman Bryan Zavala was when he was watching one of the games and he had decided that he didn't want to play. However, the team was losing and down a few points, so he dressed out, ran on the court and scored the team to victory. Zavala said, "It felt good running out there because I helped my team win."
Making the season perhaps more enjoyable was the fact the team only lost one game. Rivera said, "I felt good and proud because we won all games the games but one against the other schools."
Coach Gil stated, "What I enjoyed the most from coaching and organizing the Unified Basketball for AHS is watching the sincere friendship developed between our varsity boys and girls basketball players with the special needs kids on our campus the bond was genuine." He also mentioned how much he truly enjoyed the smiles on their faces while playing basketball.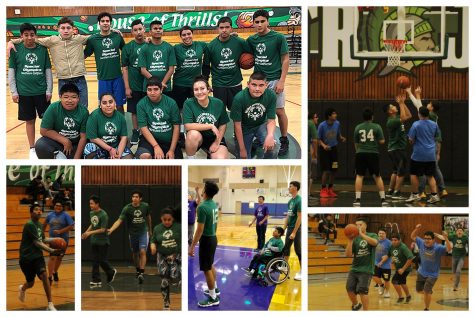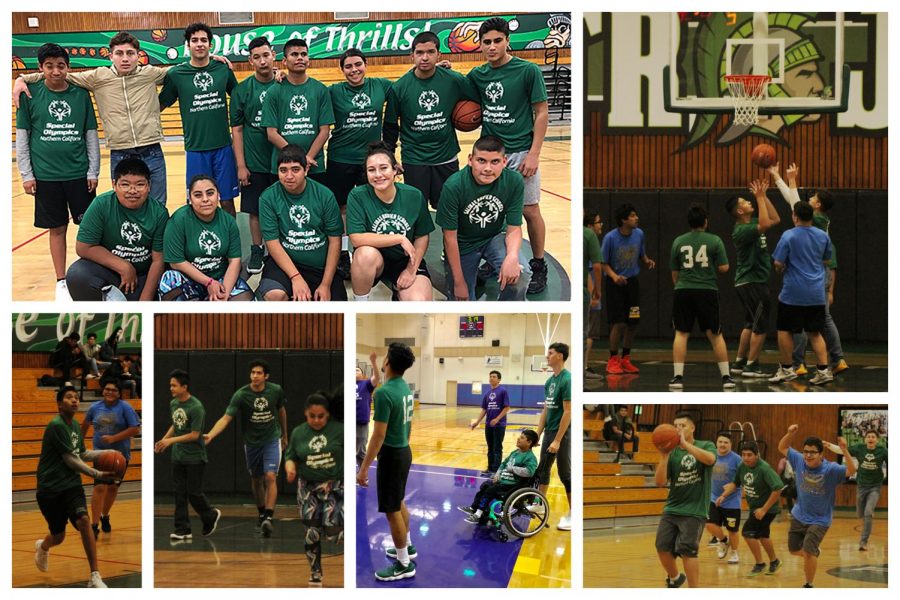 Student helpers shared that helping the special needs players was something they truly enjoy. The students also mentioned that they would definitely recommend another student to do this because it is something that they themselves cherish very much. Junior Josue Gil-Silva  said, "It felt great because I enjoyed watching the smiles on their faces and it felt good helping others play the game I love and them loving it too." Senior Giselle Ruiz said, "I enjoyed helping the other players because it genuinely felt good and I felt like I was giving back to my community."