Why Fashion Matters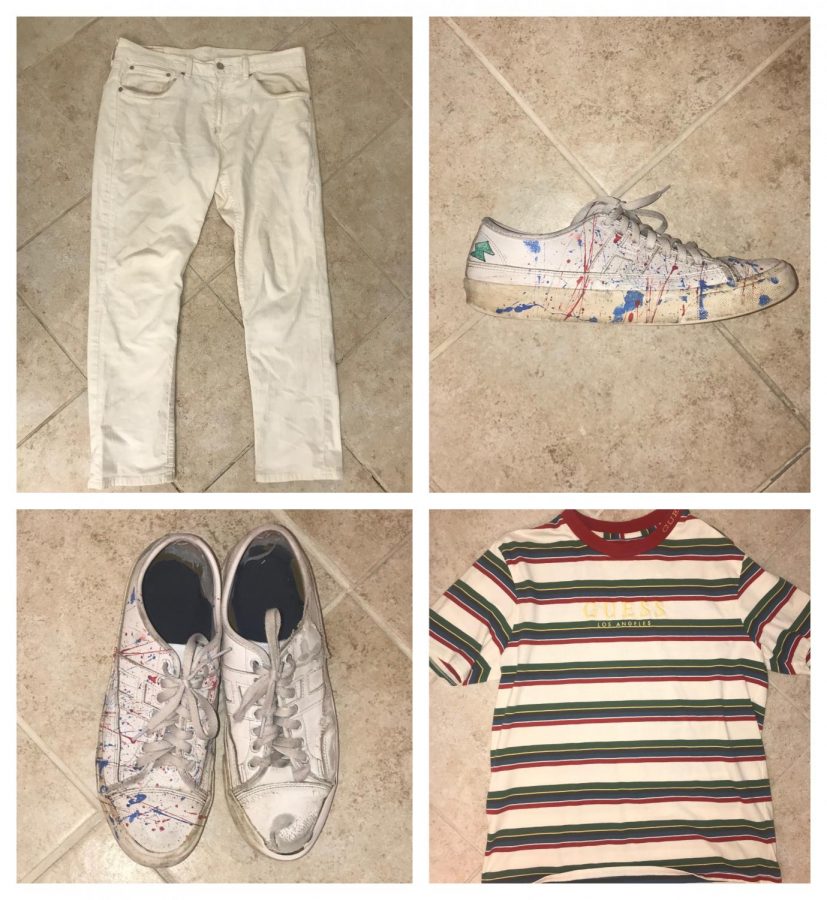 Everybody wears clothes, but everybody doesn't dress the same. Clothes are an extension of who we are, but everyone expresses themselves differently.
Why do you wear what you wear? And why should you care about what you wear? Everyone dresses according to what describes them and what they do. Some people wear a crew neck, sweats/joggers, and a pair of sneakers. Others may wear graphic t-shirts, ripped jeans, and Vans. If you are an athlete, you probably wear Nike or Adidas, if you are a skater you most probably wear Vans, Dickies, Huf, or Thrasher. 
The clothes we wear help identify us and who we are. Some people take it a step further and spend more money than the usual person would on clothes. For example, some people buy Supreme, Bape, Stussy, Obey, Kith, Palace and many more. The people who usually buy from these brands plan on standing out from the crowd because those brands have more of a unique way of making their clothes and designs. For example, they use cut and sew methods, they do recreations of garments like taking a long sleeve, cutting the sleeves, and replacing the sleeves with another long sleeve sleeves. 
I started wearing vintage tees, some ripped jeans, and Jordans during my freshman year. Over the months, I discovered new things and elements in fashion like tying your shoes differently and wearing bandanas and watches, but I never touched on them.
Throughout sophomore and junior year, I experimented with a lot of different clothes.
For example, I would buy different types of clothes that I had never bought before, such as jean jackets, windbreakers, and ¾ zip jackets. Everything had to look good with my jackets because that was my statement piece, the jeans and shoes just complimented my jackets.
Now, as a senior, my wardrobe consists of striped tees, ripped jeans, and Vans because I skate. Since I skate, I can't really wear running shoes since they don't serve me the purpose that I need, which is to skate. If I were to wear running shoes I would rip them in no time but vans are made for skating, so they won't rip as the running shoes would. A lot of skaters choose to wear Huf, Thrasher, Supreme, Vans, Nike sb, Independent, DGK, and Baker. I personally wear Huf8, Thrasher,  Vans, Adidas, Independent, and Baker Boards because I like the graphic that their garments have since they promote skateboarding. 
I have been more intrigued over time discovering designers and their vision. I personally dress in different styles because I don't identify in a single category. I have a lot of interests such as art, skateboarding, music, and photography. 
Some people might argue that spending money on clothes is stupid; however, fashion doesn't have to cost thousands of dollars to express yourself or look good. How much your outfit costs doesn't determine your message or how good you look in them.  Some people go to thrift shops and shop there and still look good. In thrift shops, there are used clothes which is what some people like because the clothes are vintage.
In the end, people should care about fashion because it makes statements, brings self-empowerment, and creates social groups. You can express yourself through your clothes. Fashion isn't about spending a lot of money, it's about being creative and expressing yourself through your clothes. Wearing something that makes you look good puts you in a good mood and makes you have more self-confidence. As Virgil Abloh, a creative director for Louis Vuitton, once said: "It is important to evolve and not stay in one place."