When you're done watching what's trending, stream these shows
With the shelter in place order, people have an enormous amount of time in their hands and are wondering how to spend their leisure time. Most people just follow what's popular on social media or what's trending. With people watching shows like All-American, Money Heist, Ozark and Tiger King. There are plenty of hidden gems out there in every streaming platform.
These are shows I have watched over the years and not a lot of people have talked about them. People search and search for a good show to watch after they look at trending on a streaming platform. The list is no particular order and I highly recommend each show.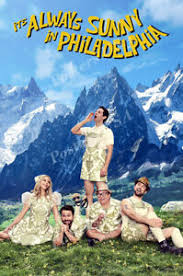 It's Always Sunny in Philadelphia – this is a show where a group of five people that call themselves "the gang" do schemes and manage a pub called "Paddy's Pub". Danny DeVito plays one of the main characters (Frank Reynolds),  he is the legal (but not biological) father of twins Dennis (Glenn Howerton) and Deandra (Kaitlin Olson) Reynolds. Frank pays for most of the schemes that the gang does. Charlie Kelly (Charlie Day) is Frank's roommate, part of the gang and a writer for the show. Mac (Rob McElhenney) is the last member of the gang and a writer too.  The show has a rating of 8.8/10 on IMDB it also streams on Hulu and comes on FXX. The show has fourteen seasons and with a fifteenth on the way it is a great choice to watch because of the laughs and just randomness to it. The gang is always looking for ways to cheat the system. Whether it's faking a baby's funeral to avoid an audit or pretending to be handicapped to get free things or to pick up girls, these people have no shame.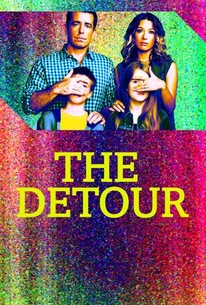 The Detour – this show stars Jason Jones stars as Nate Parker and Natalie Zea plays his wife Robin and they parent Delilah (Ashley Herasimovich) and Jared (Liam Caroll).  In the first season they make their way to Florida from New York in a car and every stop is a hilarious and dangerous adventure. In the second season, Nate takes a job in New York, but Robin's past comes to haunt her and the family has to go on the run. In the third season, the Parkers finally settle in Alaska after a year on the lam and try to live out their lives there, until Delilah goes on the run. In the last season the Parkers go on a world-wide search to find Delilah, Jared later joins Delilah on the run and it's up to Nate to bring the family together. The show aired on TBS, but is available to stream on Hulu. The show is rated 7.7/10 on IMDB. The show is binge watch worthy  because of its unique storyline, its characters, and it's comedy.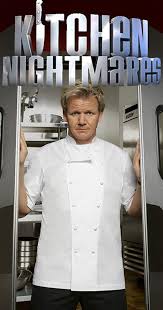 Kitchen Nightmares– is a show about Chef Gordon Ramsay. Chef Ramsay hits the road to help struggling restaurants all over the United States turn their luck around. Ramsay examines the problems each establishment faces, from unsanitary refrigerators to lazy or inexperienced staff, and searches for resolutions. With help from his team, he redecorates each eatery to give it a fresh new look and updates the menu as needed. Ramsay's ultimate goal is to make the restaurants he visits popular and profitable, but it's up to the restaurateurs to take his advice and turn their business nightmare into the American dream. This reality show that aired for seven seasons on Fox and is available on Hulu. The show is rated 7.4/10 in IMDB. This show is worth the watch because you don't have to watch in any particular order and if you would like to learn about the restaurant business and what not to do. The reason I watch this show is because of Gordon Ramsmay when he goes off on chefs and owners, and also his amazing comebacks.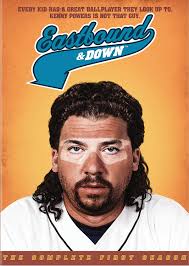 Eastbound and Down– is a show about former pitcher Kenny Powers (Danny McBride). After substance abuse and insanely self-destructive and obnoxious behaviour ruins his Major League Baseball career, Powers retreats to his North Carolina hometown, where he takes a job teaching physical education at the middle school he once attended. Then another chance at potential big league stardom takes Kenny further down south to Mexico, where he thrills the locals as only he can before he returns to the US a changed man. The show has a 8.2/10 IMDB rating and aired on HBO, but is also available on Hulu. The show had four amazing seasons and its sports and dark humor makes the show worth the watch.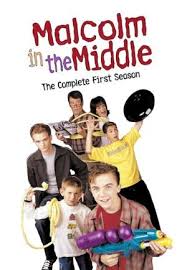 Malcolm in the Middle– this throwback show is about a Lois (Jane Kaczmarek) being a screaming control freak, Hal (Bryan Cranston) is a goofy human hairball, oldest son Francis (Christopher Masterson) escaped the family at a young age, Reese (Justin Berfield) is just criminal, and Dewey( Erik Per Sulivan) is a space cadet.The middle kid, Malcolm (Frankie Muniz) is a brainiac who doesn't want to be burdened by his genius. Bryan Cranston would later star in arguably the best show of all time Breaking Bad. The show has a 8/10 on IMDB and is available on Hulu and previously aired on FOX. Also a fun fact, the family has no last name. The show had seven seasons and was ahead of its time. It has a great plot, jokes and the characters will never get old.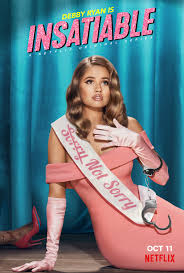 Insatiable– is a show that follows Patty Bladell (Debby Ryan). She was overweight for years, which caused her to be bullied, ignored and underestimated by the people around her. Then she was punched in the face by a homeless man outside a food shop, and had to spend the summer on a liquid diet with her jaw wired shut, losing seventy pounds as a result. Patty, now thin, seeks revenge against those who ever made her feel bad about herself through fat-shaming. Enter Bob Armstrong (Dallas Roberts), a disgraced attorney with a passion for coaching beauty pageant contestants. As one of the only people who sees Patty's potential, he takes her under his wing — first as a legal client, then as a pageant contestant. Bob hopes to coach Patty to the top of the pageant game, but he and wife Coralee (Alyssa Milano) have no idea how deep her rage goes or how far she will go to exact revenge on the people she feels have wronged her. The show has a 6.6/10 on IMDB and is available to watch on Netflix. With only two seasons you can blast through this show. This show is worth the watch because of the dark comedy and the over the top characters are terrific. This show also supports the LGBT community. The cliffhangers for every episode will make you watch the show in one sitting.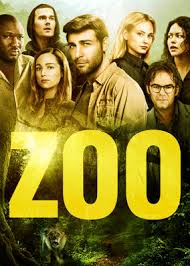 Zoo-  this show is based on James Patterson's best-selling novel of the same name. Actor James Wolk portrays Jackson Oz, a renegade American zoologist overseeing safaris in Africa. As he begins to notice animals exhibiting strange behavior, attacks against humans start occurring all over the world. The ferocious assaults accelerate and appear to be  planned and coordinated. Jackson races to solve the mystery behind the pandemic and stop it before no place is left for humans to hide. The last episode left off on a cliffhanger as the show got cancelled, but the three seasons are still amazing to watch. The storyline is very interesting and its concept is genius. The show has a rating of 6.8/10 on IMDB and is available on Netflix.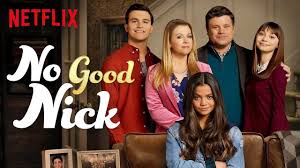 No Good Nick – the show is about a thirteen year old girl named Nick (Sienna Agudong) who needs to scam people for her foster parents. Her dad just recently went to jail because he owed the mob so he robbed some stores to pay his debt but got caught. The Thompsons are a wealthy family and Nick says she's family, so she is allowed to stay. Throughout the series Nick has plenty of scams and schemes, but she gets attached to the Thompsons and wants to stop before she hurts them. The show has a 5.8/10 rating on IMDB and is only available on Netflix. When Nick isn't planning elaborate shenanigans, she has heartwarming moments with her "family".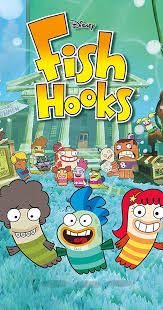 Fish Hooks –  A trio of fish — brothers Milo (voiced by Kyle Massey) and Oscar (voiced by Justin Roiland), along with dramatic goldfish Bea (voiced by Chelsea Kane) — attend school in an aquarium in a pet store. They cope with the usual trials of teens – dating, friendship, sports and school issues – along with some more unusual things, like giant lobster attacks and field trips to hamster cages. The show has a rating of 4.6/10 on IMDB and is available on Disney plus. This show is worth binge watching because of its unique characters and plot. Also, it's hilarious and there's never a dull moment in all three seasons. 
Lucifer– this show follows Lucifer Morningstar (Tom Ellis) the original fallen angel who has become dissatisfied with his life in hell. After abandoning his throne and retiring to Los Angeles, Lucifer indulges in his favorite things (women, wine and song) — until a murder takes place outside of his upscale nightclub. For the first time in billions of years, the murder awakens something unfamiliar in Lucifer's soul that is eerily similar to compassion and sympathy. He is faced with another surprise when he meets an intriguing homicide detective named Chloe Decker (Lauren German), who appears to possess an inherent goodness — unlike the worst of humanity, to which he is accustomed. Suddenly, Lucifer starts to wonder if there is hope for his soul. After showing his worth, Lucifer joins the LAPD as a consultant and is partnered with Detective Decker. Lucifer is in therapy with Dr. Linda Martin (Rachel Harris), but he always ignores her advice and she is one of few who knows Lucifer's real identity as the actual devil. Lucifer always makes the case that he is working on about himself. Amenadiel (D.B Woodside) is Lucifer's brother and ange. They start as enemies, but throughout the show they one again become brothers. Mazikeen (Lesley-Ann Brandt) is a bartender and demon who helps Lucifer with his personal problems or schemes. The show has a rating of 8.2/10 on IMDB and is available on Netflix . Four amazing seasons and a fifth and final is on the way. The show is worth the watch. It's such a delightful gem because it gives us a different perspective of the devil.  The uncanny humor with a touch of the eternal theme is exactly "what I desire" when I relax and turn on Netflix. We see the devil being good and not just evil. The devil is not evil, he just punishes evil. The show brings humor, mysteries and a different perspective on the bible (no specific religion). 
At the end of the day, these shows are just shows I've watched and I recommend. I am always open for suggestions, this list is to dig deeper than just watching trending shows and most of these (in my opinion) are hidden gems and you should give them a shot. 
Leave a Comment
Your donation will support the student journalists of Alisal High School. Your contribution will allow us to purchase equipment and cover our annual website hosting costs.