Review: Rupaul's Drag Race Season 15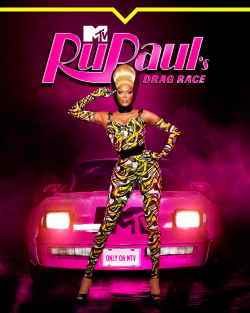 With all the negativity surrounding drag shows this past year, the return of RuPaul's Drag Race was welcome. Featuring the biggest cast in the history of the show, sixteen drag queens compete to be the next America's Drag Superstar and a cash prize of $200k, the largest in the show's herstory (in the show they refer to drag race history as herstory). They also win a one-year supply of Anastasia Beverly Hills cosmetics.
RuPaul's Drag Race is an American reality competition television series, where contestants vie to be America's next drag superstar. It's so addictive, hilarious, malicious and utterly fabulous. It's a celebration of diversity, LGBTQ+ communities, and just being fabulous in general. The show documents Rupaul Andre Charles better known for his performer name Rupaul, an American drag queen, television personality, actor, musician, and model. He is the host, mentor, and head judge for the series. He is joined by Michelle Visage, Carson Kressley, Ross Mathews, and Ts Madison as judges.
From the very beginning of the show, the "werk" (pronounced and spelled like this throughout the show) room entrances tease drama, jaw-dropping looks, and clashes within the beginning of the season. Rupaul then enters and gives the queens a mini challenge that ranges from Everybody Loves Puppets, Dunk-A-Queen, Reading Challenge, etc. 
Once a winner is decided, they benefit from receiving a cash prize and an advantage for the maxi-challenge. The maxi-challenge has the queens compete in a complex challenge that tests their ability to improv, comedy, dancing, etc; it generally consists of the Snatch Game, Rusical, Lip Sync Lollapalooza, etc. The queen's performances determine whether a queen will stay another week or sashay home. If you perform poorly you are likely in the bottom or safe; if you perform extremely well, then you can win or just be safe. 
Before we can get to the elimination of a queen, let's take a step back. Each episode of this season had a different runway look chosen by Rupaul himself. Examples of those are Puffa Please, Tie-dye to Die for, or Beautiful Nightmare, to name a few. 
Once the runway is complete, the queens all come down to hear the judges critiques and find out who is at the top and bottom for the week. Whoever performed badly in the judges eyes during the maxi-challenge ends up in the bottom. There is usually one winner and two bottoms; the two queens at the bottom will then compete in a so-called Lip Sync for Your Life. If you win the lip sync, you will remain in the competition. The loser will sashay home. There have been a series of twists in previous seasons, since Rupaul can always change the rules in order to stir the drama. Each season ends with the top two queens and they compete in a lip-sync contest which then determines who is the next America's Drag Superstar. 
Season 15 premiered January 6, 2023, on MTV, and consisted of 16 episodes with sixteen queens; Sasha Colby, Anetra, Luxx Noir London, Mistress Isabelle Brooks, Loosey Laduca, Salina EsTitties, Marcia Marcia Marca, Malaysia Babydoll Foxx, Spice, Jax, Aura Mayari, Robin Fierce, Amethyst, Sugar, Princess Poppy, and Irene Dubois. These contestants made the expectation for this season's sky rocket. Due to the legendary performer Sasha Colby and two TikTokers with 7.8 million followers, Sugar and Spice; the first two twins of Drag Race herstory. 
There were also guest judges for each episode: Ariana Grande, Janelle Monáe, Harvey Guillen, Julia Garner, Megan Staler, Ali Wong, Amanda Stenberg, Hayley Kiyoko, and Orville Peck. 
The first episode "One Night Only", which is a supersized episode, is different compared to past seasons. There are usually two groups with separate premiers, but having them all in one episode allows us to meet all the queens and grow a stronger connection with them. In my opinion, I was so excited to see what these queens have to show, but when seeing that the maxi-challenge was a talent show I was taken aback; usually the talent show is reserved for All Stars. It was pretty great, sure there were a lot of lip syncs, but for as many safe boring ones there were a few exciting unique ones. Anetra was the best with her original song and taekwondo. She then became the talk of the season and a fan favorite. 
The talent show was not too bad, but it seemed like they failed to actually bring the talent with them. There were some queens who were the exception; Anetra, Marcia Marcia Marcia, and Jax were some of the top queens that had us quite shocked and impressed. Just seeing what these queens are capable of and the comedy that comes with it further has the community entertained. Honestly, this was a great way to start off the season and made me excited for each episode the next consecutive weeks. 
As the show progresses, we see the talent that some queens have, but do they all have it down to being an entertainer? Episode 8 had many queens nervous and excited, "LipSync Lalaparuza Smackdown " is where the queens compete in a Lip-Sync for their life and wear their lip sync assassin outfits. Some of the choices in this episode were a bit frustrating, Spice won that lip sync against Loosey Laduca and you can not tell me otherwise. It is pretty frustrating when the judges have a different opinion, but then again they see the entire performance while we only see some scenes. 
There were many mixed opinions regarding the episode and the judges' eyes. This has appeared to be a common misconception when it comes to judging. Which is what disappoints us fans. Sometimes the judging just feels too harsh and can destroy the way a queen does their drag. I really hoped to see the judging change as compared to previous seasons, but it remains the same which is frustrating. 
However, nothing is more frustrating than seeing innocent Drag Queens getting politically attacked and questioned when having a younger audience view their shows. There has been an increasingly large amount of oppression surrounding the LGBTQIA+ community. In this season we see the queens talk about this oppression that is increasing more and more throughout some states. They are specifically saying how it is not fair that governors and senators are talking about how Drag shows are inappropriate, instead of focusing on the bigger issue that is happening in their state. 
Throughout the season in episode 12,  the queens get ready and talk about their life and the way different parts have impacted them. One of the queens, Sasha Colby, talks to the queens and asks their opinions on what they think about the political attacks targeting drag performers. A lot of them had quite the opinion. Many of them have said that there is no need for politics to get involved in drag queen situations and that they should be more focused on other issues. I honestly feel it's best that politicians stick to actual reasons that are happening around us and just let drag performers live their lives since they aren't causing harm to anyone. Basically just have the politicians mind their business.
(Spoiler Alert!) At the end of  every season, there is a winner, and the winner of this season is no other than Sasha Colby, an American drag performer and beauty pageant competitor. With this win she makes herstory by being the first native Hawaiin to win and the fourth consecutive trans person to earn the crown. This felt like a right decision since she really did deserve the crown and was never at the bottom for any of the challenges this season, so I feel like this season's winner definitely deserved it. I loved all the cast, but I am glad that she got the crown. 
I would rate this season an overall 9.5/10 because this season was one the best in my opinion. While all the seasons were good I feel like this one was just different with the cast. I loved how I was able to connect with some of them and like how all these queens are talented in different aspects; performing; makeup; outfits; and personalities. Basically if you are interested in reality TV drama and talent; then you should definitely watch this show and especially this season. You can see Rupaul's Drag Race on YouTube, and Paramount+, which both have all of the seasons, although I mostly recommend Paramount+.
View Comments(1)
Your donation will support the student journalists of Alisal High School. Your contribution will allow us to purchase equipment and cover our annual website hosting costs.