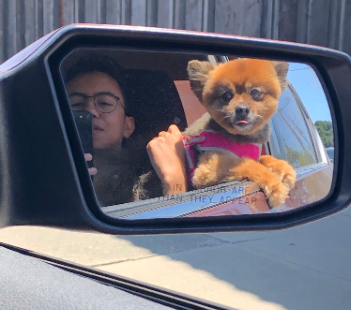 Grade: Junior 
Hobbies: drawing and studying astrology in his free time because he is interested in the way the universe works. 
Last Show Watched: Daria 
Latest Accomplishment: Diego feels accomplished in being president of the library club because he likes being in charge and running things. 
Goals: Diego's goals are to attend college at San Jose State University and become an animator because he enjoys drawing. 
Profile: Creative when drawing, positive, and energetic 
Favorite Quote: "Education is not the learning of facts, but learning to think" - Einstein
Why he joined this class: to improve his writing skills.
By Ximena Meza
Diego Alfaro, Journalist
May 21, 2020

Lauv- "~How I'm Feeling~" Review

(Story)

May 03, 2020

Animal Crossing: New Horizons, the game that was released at the perfect time

(Story)

Dec 18, 2019

Concert Review: Lana Del Rey

(Media)

Oct 08, 2019

It's a new "Day" for Girls' Tennis

(Story)