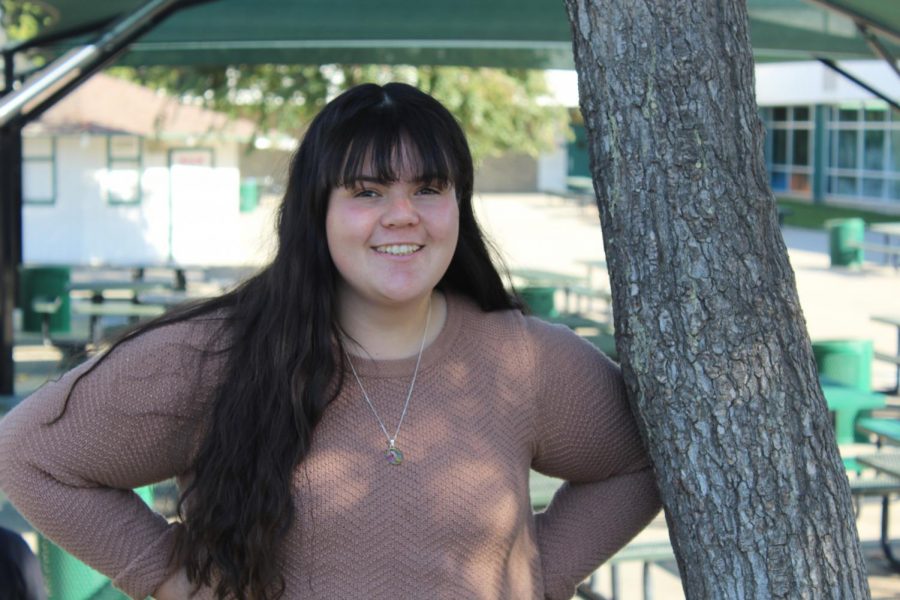 Friendly, cool, kind, happy, and responsible are some characteristics to describe Maryah Saucedo. Maryah Saucedo was born on April 28, 2001 in Salinas, California. She is in a family of 6 members: 1 sister, 2 brothers, and her 2 parents, her being the youngest child. Her favorite sport to watch is football, but she enjoys playing basketball. Her favorite sibling is her brother, Danny. She has a favorite memory with him and that is playing action figures together.
Maryah started going to school since she was 4 years old and is currently attending Alisal High School, she is in the 12th grade and she decided to come to AHS because her other siblings graduated from this school. She has a very busy life and has a great/fun future planned. She goes to school, works at McDonalds, does homework, and responsibilities at home. After high school, Maryah plans on going to UCSC or UCI, majoring in criminology, and graduating from one of those two schools.
Maryah has a fun time when she's not busy except for one thing, working at McDonalds. However, she has fun by traveling. She has traveled to many places but the farthest she's gone to is New York City and she plans on traveling to Italy in the future, she recently went to Mexico this summer. Maryah's free time consists of watching her favorite TV show, La Rosa De Guadalupe, sleeping, listening to her favorite type of music, which is alternative, or reading depending on how interesting the book that she's reading is. Her favorite homemade food is mole. That seems crazy but it seems like she has a close relationship with her friends. Maryah doesn't go out to parties, but she seems to have fun on her free time with friends and family. Her only disappointment in her life right now is not having a car.
By: Fatima Tinoco
Maryah Saucedo, Journalist
May 21, 2019

4 years in review

(Story)

Jan 17, 2019
Nov 07, 2018

To All the Boys I've Loved Before

(Story)