Music Review: Face: Jimin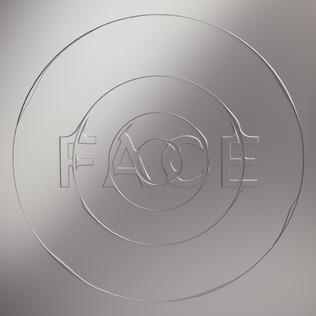 BTS, one of the most popular Kpop groups in the world, is on a hiatus due to some of the members doing their mandatory enlistment in the South Korean Army. consists of seven members. Jimin, the lead vocalist, is known for his singing, dancing, and songwriting skills, and just released his first solo effort.
On March 24, 2023 Jimin's first solo EP called Face was released. Face consists of 6 tracks, "Face-Off", "Interlude: Drive", "Like Crazy", "Alone", "Set Me Free, pt.2", and "Like Crazy" (English version). There is also a hidden track, "Letter." Hidden tracks are put into CD's, so when people buy the album they'll be able to listen to the hidden track when they play the CD. 
Jimin produces R&B, pop, hip-hop and k-pop music with the help of other producers such as RM P-DOGG, and GHOST LOOP.  Jimin's open,  acrobatic voice has him responsible for many memorable high notes in several songs he's been a part of.
Most of the songs are upbeat in which they give the message of facing oneself, and finding freedom. "Alone" and "Letter"  are the only songs in the album that are more slowed down. "Alone" continues to be about the struggles and frustrations he has felt that he is now able to face and is ready to leave them in the past. While, "Letter", is a dedication to Army's, where he talked about the boy group keeping their promise of coming back together and stronger. This also continues to be a tradition that the group has been doing since their debut. 
Out of the 6 tracks (and the hidden one), four of them are the tracks that I've replayed the most or have stood out to me the most- "Like Crazy", "Face-Off", "Alone" and "Letter". They're a combination of both slow and meaningful songs. These songs caught my attention during the first listen, and are my go to's on the album. The lyrics to the songs are easy to relate to and they're understandable. 
After listening to "Like Crazy", I enjoyed the beat as well as how easy it is to enjoy the song. It's a mix of synth pop and r&b, which I like a lot. The opening and closing of the song are spoken lines from the movie Like Crazy, and that personally makes the song even better. The lyrics behind the song give out the message about the uncertainty of relationships. "I think we can last forever", "I'm afraid that everything will disappear", "Just trust me". I could play this song at any time, anywhere, because it has such a nice rhythm to it. The English version to this track is even better as it is easy to sing along.  "Like Crazy" also debuted #1 on Billboard's Hot 100 during the chart week of April 8th, 2023. This would lead Jimin to being the first Korean soloist to do so. This would be a song that The Weeknd would, specifically "I feel it coming", so if you're a fan of The Weeknd, I say take a listen. 
"Face-Off" sounds like it is about somebody who really messed up with him and broke his trust. "All those sweet words of yours, trying your hardest to take every part of my all', is a lyric that gives a sense of relating to it, since there have been times where some of us have been used for whatever reason and that eventually broke trust or affected it. The melody to this song is like a melody that you hear or keep in your head throughout the day or for a long time. The beginning of the song is almost like a carnival song, perhaps speaking how he's always putting on a show in his fame, his frustrations, fears, and self doubt. The song then goes to a pop, hip-hop sound in which it goes really well with his voice and compliments the song well.
"Alone", is a slow ballad about going back to being alone after having a fling with someone, and how it could be hard to be alone again. As to this, it also gives an insight about how it feels to be alone after putting on a persona for the world. This is something that Jimin has talked about in his other solo tracks such as "Filter". Throughout the song, he also repeats the word "Lie", which could be a reference to his solo song "Lie" from the BTS album Wings. For this song, I think that the lyrics are something that other people can relate to about feeling alone, and how that feeling can eat you up. 
Typically when an album has a hidden track it is meant for their fandom or for people who mean a lot to him or have helped him a lot. In this case the song is between Jimin and Army. In this song, Jungkook, who is a BTS member, vocalizes in the background to Jimin's vocals which also makes the song sounds "angelic". Jimin is promising he'll give back as much as he's received from the people who have supported him throughout the years. The way to listen to this song is either through youtube or by buying the album and listening to it through the cd. The song is not on streaming devices as it is meant for the fandom. This has been a tradition that the group and him have been doing throughout their career.
"Set me free pt2" and "Interlude: Dive" are both good songs, but I would most likely skip them when listening to the album. "Set me free" is an upbeat type of song. The lyrics to this song are bold, strong, and straightforward. "I won't hide anymore, even if it hurts, going insane to stay sane". It's about his experiences and how he wants to be set free and forget about it all. This song was released prior to the album and many people liked the way the song was composed. I think that this song is too upbeat for me, but I would listen to it here and there. "Interlude:Dive" has no actual lyrics but rather has a sweet and slow rhythm to it. There is a knock that is followed by someone catching their breath and a flashback to Jimin introducing himself at a concert. For the most part, interludes are the ones I skip in any album as they have no actual lyrics to them. 
K-pop may not be everyone's cup of tea, which is fine, but I do recommend listening to the album. It's nice to give new things a shot, even if there could be language barriers, music is music. When first listening to the album it may not be the best heard, and will be confused as the album has majority of Korean songs rather than English ones. If you really enjoy the song, I recommend looking at the translated lyrics. The meaning behind the lyrics are what make the song even better so I would definitely recommend taking a look at them. When reading the subtitles you get a sense of connection and reflect back to how the lyrics might connect.
I find the album itself really good, but the downside to it is that it's too short, so a full album rather than an EP would be enjoyable to hear. Overall, I would give the album a 9/10, the songs are overall good. If you consider yourself a fan of BTS, you will enjoy the album. The sounds to the songs are different from the one's heard on typical BTS albums. It's a different type of rhythm and overall a different vibe to it.  If you like pop, r&b, K-pop, or artists like the Weeknd, Troye Sivan, and Lauv, I recommend listening.
Leave a Comment
Your donation will support the student journalists of Alisal High School. Your contribution will allow us to purchase equipment and cover our annual website hosting costs.