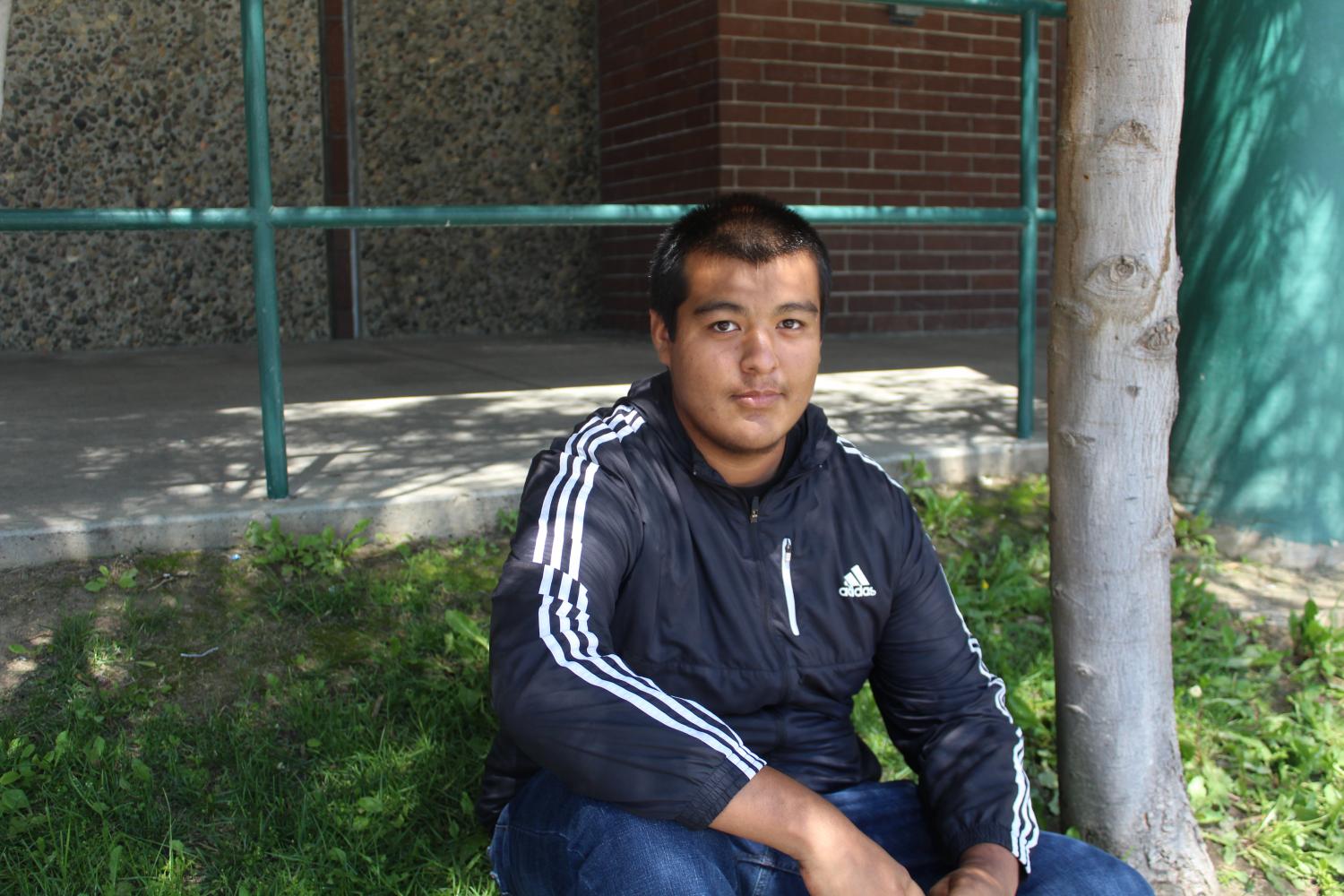 Ulisses Cisneros, a 17 year old senior,  was born and raised in Salinas, where he lives with his mom, dad, and two sisters.
He believes that the best thing about school are the sports. Ulisses plays offensive tackle on the football team. He enjoys Alisal because he likes the spirit and enthusiasm most students have. Ulisses joined journalism/yearbook, to capture those moments when Trojans are at their full spirit.
When he's not at school, Ulisses likes to play video games with his friends, because he feels like that's the only way he can connect  with them without being school related.
His favorite things to do are watching soccer and football games. His favorite soccer team is Chivas and his favorite athlete is Lebron James. His favorite musician is Eminem, his favorite movie is
Superbad
, and his favorite food is Mexican food, because of his heritage.
Ulisses describes himself as a patient person because he doesn't rush, he takes his time and does things correctly. He also describes himself as a respectful person, because he respects everyone in general. He strongly dislikes being lied to.  He sees himself as an optimist because he likes to think positive at all times.
Which is a main reason why Ulisses sees himself studying computer science. He hopes to attend Ohio State University, because it offers a superb computer program.
Dulce Mendez
Ulisses Cisneros, Journalist
May 03, 2018
Nov 28, 2017

Do Military Recruiters Belong in Schools?

(Story)

Oct 04, 2017

The need for concussion awareness in high school football

(Story)